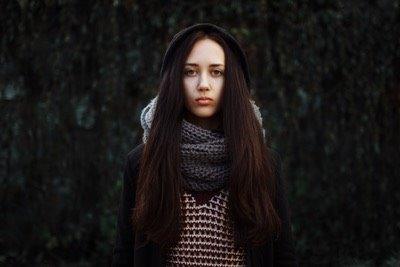 At Avenue Women's Center, we respectfully serve women who are dealing with unexpected pregnancies. Many are navigating a path towards termination. Other women have decided that their best option is to continue their pregnancy. It is not uncommon for those women to face pressure from important people in their lives.
Have you weighed your options, decided that you want to parent, and are now feeling "under attack"? At Avenue Women's Center, we are here to support women through unplanned pregnancy situations, no matter what they decide. With locations in Elmhurst, Glen Ellyn / Lombard, Naperville, and Wood Dale, Illinois, we hope to help you. Please contact us today.
If you are certain you want to continue your pregnancy:
Know what you know. We assume that you have gotten to this point by carefully considering all of your options. Women who choose to parent often believe that their pregnancy represents their own child. They think about physical and emotional pain that would come to them from having an abortion, and decide that is not the best path for them. If these are your feelings, you can own them. This is the time to believe in yourself.
Don't be afraid to disagree. You may naturally be laid back. Perhaps you usually are more of a follower than a leader. Those personality traits come with many strengths. However, when it comes to major life decisions, you need to make sure you don't "follow" into a decision you may regret. Once you've made your pregnancy decision, you should never feel forced into taking another path.
Stay safe. If you are experiencing abuse or if the "pressure" deepens to a stage where you believe you may be in danger, don't hesitate to get help. Contact the police or obtain an attorney. They can help get a restraining order in place if one is needed. In DuPage County, Family Shelter Service may be another resource option to consider.
Gather your support system. This is a really hard one when you want your support to come from the friend / boyfriend / parent who is pressuring you to abort. Remember that just because they aren't supporting you now doesn't mean they never will. Remember that the people in our lives do change. This may be the season where you develop a new friendship… one that will remain strong, at your side, for the long haul. Others have been through situations similar to yours. From experience, we can confidently state that it is possible to build strong new support systems.
Let Avenue Women's Center help with the pregnancy situation. Perhaps you and your partner want to come in together for a free consultation to discuss your next steps. Maybe seeing a limited diagnostic ultrasound would be beneficial. In some cases, sitting down privately with a pregnancy consultant can lift a burden off your shoulders as you learn about community resources and supports that are available to you. All of our services are designed with great care to help women who are dealing with unintended pregnancies.
Have hope! Where you are right now is not where you always will be. The day will come when you look back, with pride, knowing that you stood strong in yourself!
Avenue Women's Center has four locations: Elmhurst, Glen Ellyn / Lombard, Naperville, and Wood Dale, Illinois. We hope one of them is convenient for you. As you move forward in your best possible direction, we hope to assist you. Please contact us today.
The information provided here is general in nature.  It is not a substitute for a consultation with a medical professional. Before any medical procedure, it is imperative that you discuss your personal medical history, risks, and concerns with your doctor. If you have questions during or after a procedure, your doctor should be immediately contacted. Avenue Women's Center is not an emergency center.  If you are experiencing severe symptoms, such as bleeding and/or pain, seek immediate medical attention.  Contact your physician, go to an emergency room, or call 911.