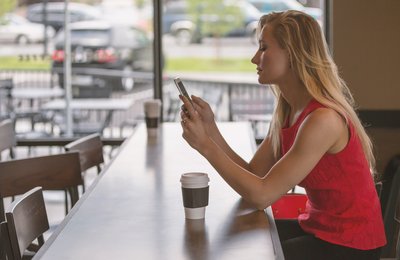 Your period didn't come. The test is positive. It's not the right time. You're not financially ready. At this point many women are wondering about the cost of an abortion.
Avenue Women's Center offers free services related to abortion, so if you live in the Chicagoland area and the cost of an abortion is a concern for you, we hope you will reach out to us. You can contact us with a phone call, email, text, or live chat for your convenience.
First, many women want to know if the pregnancy is "viable" (likely to continue). About 1 in 5 or 6 pregnancies end naturally in a miscarriage—even for healthy women who have never had a miscarriage before. Insurance often covers care for a miscarriage differently from an elective abortion. Women who are concerned about money may be especially interested to know if they may experience a miscarriage. An early ultrasound can provide information about the chance of miscarriage.
Next, if the pregnancy is continuing, the cost of an abortion is determined in part by the age of the pregnancy and the abortion method you choose.
Age of Pregnancy- It's common to estimate the age of the pregnancy using the first day of your last menstrual period. However, ovulation and conception don't always occur at the expected time, especially for women who have irregular periods. An ultrasound is the best way to know for sure how far along your pregnancy is.
Abortion Method- Women who are less than 10 weeks pregnant can choose between a surgical abortion and the abortion pill. An early surgical abortion may require only one office visit, although a follow up visit after 7 to 10 days may be recommended. The abortion pill usually involves two or three office visits, including a very important follow up visit to ensure that the uterus has been completely emptied by the medication. The abortion pill is typically more expensive than a surgical procedure at a similar number of weeks.
An ultrasound helps women who are looking into abortion get important information about their pregnancies so they can estimate what their costs will be and make their best decisions. The medical team at Avenue Women's Center is able to offer limited ultrasounds at no cost.
We have comfortable, confidential offices in Elmhurst, Glen Ellyn / Lombard, Naperville, and Wood Dale, Illinois. Our staff is truly caring, and will serve you with complete compassion and respect. If you are gathering information about your pregnancy and options, we hope you will contact us today—we are standing by to help you.
The information provided here is general in nature.  It is not a substitute for a consultation with a medical professional. Before any medical procedure, it is imperative that you discuss your personal medical history, risks, and concerns with your doctor. If you have questions during or after a procedure, your doctor should be immediately contacted. Avenue Women's Center is not an emergency center.  If you are experiencing severe symptoms, such as bleeding and/or pain, seek immediate medical attention.  Contact your physician, go to an emergency room, or call 911.