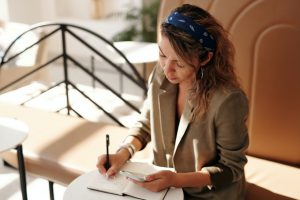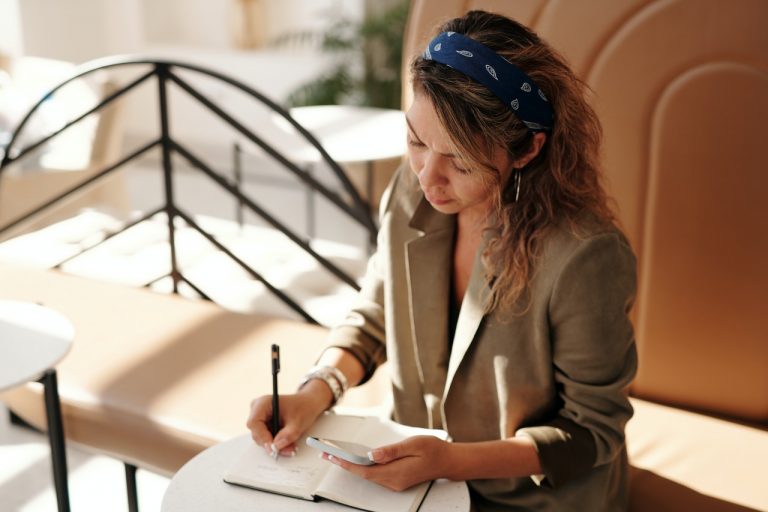 An unexpected pregnancy can lead to a rollercoaster of emotions. It's normal to feel anxious, overwhelmed, lost, or angry. You may even experience all of these things at the same time. The options you have before you can seem life-changing. It may feel as if a thousand different pathways are stretched out before you. Which one should you choose? What will happen if you venture down one and reject the other? It can feel as if you're under a lot of pressure to make a decision right now. You may be eager to respond quickly to your situation to dispel any tense emotions. But what would happen if you slowed down? What will your thoughts about your present circumstances look like then? Where do you turn for help when you're feeling overwhelmed by your pregnancy choices?
A sense of panic might have followed the revelation that you're pregnant. Avenue Women's Center is here to provide you with confidential care at no cost. If you're feeling overwhelmed by your options, our expert pregnancy consultants are here to help. We understand how hard it can be to track down reliable information and support. During your appointment, we can answer questions about abortion, adoption, and parenting. All of our services are geared toward helping you find the right choice for yourself.
Contact us today to start working with our expert staff to make an unexpected pregnancy plan!
I Just Learned I'm Pregnant – What Should I Do?
Finding out you're pregnant can inspire a wide range of feelings. Some women may be excited and ready to move onto the next stage. This is not always the case for everyone. In your situation, the thought of being pregnant might have seemed scary and confusing. You may be wondering what you should do next.
Try to breathe and calm yourself down before taking any further steps. It's helpful to clear your head prior to making any major decisions. You may want to try going for a walk, stretching, or writing in a journal. These activities may help you center your mind and focus on your present situation. Thinking too much about the future before you've had a chance to calm down can lead to panic.
Thinking About Your Pregnancy Options
You may be aware that you have three options – abortion, adoption, and parenting. These are some pretty big decisions. How you feel about each one may differ. The way you look at each option may be based on your personal beliefs. Or, it may depend on how you currently feel about your situation and the pregnancy.
It's okay if you feel conflicted. When you first learned you were pregnant, you might have thought about abortion. But then you may have wondered what it might be like to parent. Then again, aren't there some women who choose adoption? What does that process look like?
These are normal thoughts to have. Typically, an unexpected pregnancy does not come with a one-size-fits-all solution. Each of your decisions often comes with a unique set of outcomes. Finding the one that aligns best with your needs can take time.
Support When Feeling Overwhelmed
It may be a good idea to have someone work with you during this process. While friends and family can offer support, there are professional resources that can offer a confidential space to explore your emotions. You may want to speak with a counselor, a spiritual leader, or a pregnancy consultant. These are people who can listen and ask you questions that may help you analyze your inner thoughts.
Sometimes, it can be good to just hear what you're thinking out loud. Then you can receive feedback from an unbiased mediator who assists you with processing your next steps.
Moving forward with one of your unexpected pregnancy decisions may seem overwhelming at first. But you do not have to walk this path alone. There are plenty of resources that can prevent you from becoming lost on this journey.
Are you pregnant and wondering what you should do next? Avenue Women's Center is the first step for many women who are feeling overwhelmed by their options. We offer clients a nonjudgmental environment to gather accurate information and analyze their feelings. Our caring pregnancy consultants can chat with you and listen to your concerns about choosing abortion, adoption, or parenting. Each of our six locations in DuPage County provides free services and confidential support. We're here to partner with you and ensure you have the resources you need.
Reach out today for an appointment right away!
The information provided here is general in nature.  It is not a substitute for a consultation with a medical professional. Before any medical procedure, it is imperative that you discuss your personal medical history, risks, and concerns with your doctor. If you have questions during or after a procedure, your doctor should be immediately contacted. Avenue Women's Center is not an emergency center.  If you are experiencing severe symptoms, such as bleeding and/or pain, seek immediate medical attention.  Contact your physician, go to an emergency room, or call 911.