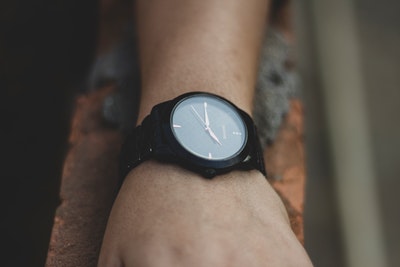 The news of an unexpected pregnancy can understandably create anxiety, and perhaps adding to your confusion is pressure from your loved ones to abort. While it's normal to worry that your unexpected pregnancy has disappointed your parents or your partner, a pregnancy decision affects you the most. An unexpected pregnancy can invoke a very personal journey, and your choice does not have to be weighed by how much it'll please others.
If you're feeling pressured into an abortion decision, let Avenue be a resource for you. Our six locations throughout the Chicagoland area offer medical-grade pregnancy tests and options consultations in a neutral, nonjudgmental environment. Learn more about your three pregnancy options of abortion, adoption, and parenting through compassionate experts who will walk with you during your unexpected pregnancy and offer support. Contact us today!
Feeling Pressured by My Parents
Even if you're a minor (under 18) you still have rights when it comes to your pregnancy. It's possible that you may feel you need to have an abortion to please your parents, but they cannot force or unduly influence you to do so. In most states, it is illegal for them to pressure you into an abortion by withholding support or threatening punishment. Your parents may be worried for your unexpected pregnancy for various reasons. If finances are an issue, there are a lot of resources available and you may even qualify for child support. Before finalizing your decision, find out more information regarding your local community resources such as adoption agencies, pregnancy consultation centers, and other organizations that can offer assistance during an unexpected pregnancy.
Feeling Pressured by My Partner
Your partner has no right to threaten or inflict emotional distress upon you to coerce you into an abortion. If he refuses to offer financial support, this can also be considered a form of abuse, and there are groups that can help you stay safe. Even if he played a part in your unexpected pregnancy, he cannot force you into a decision. It's possible that you may be in a situation where you're uncertain about dictating to him what pregnancy option you wish to pursue, but you do not have to do this alone. A trusted friend, counselor, or pregnancy consultant can discuss this choice with the two of you and ensure that your pregnancy needs are heard.
The surprise of an unexpected pregnancy can be difficult and upsetting at first, especially if you feel as if your loved ones are forcing a decision upon you. But there is hope and there is help available for you. Organizations and compassionate groups exist to offer you support, and they can help facilitate a positive outcome to your unexpected pregnancy.
If you're feeling forced into a pregnancy decision, Avenue Women's Center is here to assist you. We offer each woman a safe and caring environment to discuss their pregnancy options and address their personal concerns with an expert client advocate. Our services are nonjudgmental, and we offer reliable pregnancy information at no cost to you. Reach out today for a free consultation!
The information provided here is general in nature.  It is not a substitute for a consultation with a medical professional. Before any medical procedure, it is imperative that you discuss your personal medical history, risks, and concerns with your doctor. If you have questions during or after a procedure, your doctor should be immediately contacted. Avenue Women's Center is not an emergency center.  If you are experiencing severe symptoms, such as bleeding and/or pain, seek immediate medical attention.  Contact your physician, go to an emergency room, or call 911.