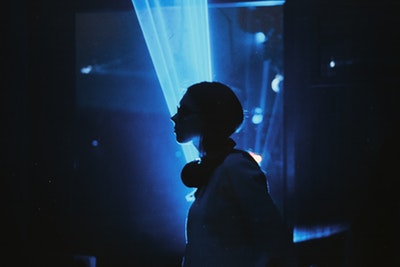 All sorts of feelings may have gone through you as you stared numbly at a positive sign on a pregnancy test. It may be the case that this pregnancy is not something you expected, and as you let the results sink in, a sudden wave of thoughts may have hit you. What I am going to do? How can I be pregnant right now? Who can I talk to about my unexpected pregnancy? While you may be aware that you have a decision to make, thinking about your pregnancy options can seem overwhelming. Processing new information regarding an unexpected event in your life is not always easy. But giving yourself time to breathe may help you to think objectively about your options, and guide you towards making an informed choice about your unexpected pregnancy.
It's possible that you were unprepared to receive the news about a pregnancy, but you do not have to navigate through this experience alone. With six different locations throughout DuPage County, Avenue Women's Center is here to offer support through an unexpected pregnancy. We offer free, medical-grade pregnancy tests and options consultations to help confirm the pregnancy, and provide you with information to assist with the decision-making process. Our caring client advocates can address any questions or concerns you may have regarding your three unexpected pregnancy options: parenting, adoption, and abortion. Contact us today to receive free information about your pregnancy!
Taking It One Day at a Time
Each woman's situation is unique, as while some women may experience less pressure than others when it comes to deciding on an unexpected pregnancy option, you may feel differently. It's possible you're experiencing anxiety, fear, or confusion, and you may feel as if you need to make a decision right away to relieve your nerves about an unexpected pregnancy. But applying an accelerated deadline to your pregnancy decision may be making you feel more worried, and expecting yourself to come to a definitive solution to a life-changing occurrence may be preventing you from thinking about your choices in a careful and objective manner.
While assessing your pregnancy options can seem like an overwhelming task, try to remember to take it one day at a time. Placing the expectation upon yourself to decide on a potential outcome to your unexpected pregnancy within a few hours or days may encourage feelings of emotional distress. There is a bevy of information out there about your three unexpected pregnancy choices, but it's hard to know where to turn. You may be able to take some of the pressure off yourself by seeking help from sources who are trained to listen and respond to your pregnancy questions and concerns.
Accessing Potential Resources for an Unexpected Pregnancy
Seeking answers to questions about an unexpected pregnancy can help with determining which decision it is you'll ultimately follow through on. There may be a lot to process when it comes to exploring all of your options, and having an extra avenue of support to help you sort through complicated thoughts and emotions can be an invaluable form of assistance.
Friends and Family:
These are people in your life who probably know you quite well, and while you may be concerned about their reactions to your unexpected pregnancy, your loved ones may be able to lend you a sympathetic ear if you need to talk. Having a healthy discussion about a pregnancy you may feel unprepared for can lead to the formation of a community of love and support that may give you more confidence moving forward. Opening up a productive communication channel with your family and friends may ease feelings of loneliness you might have had while contemplating your choices of abortion, adoption, and parenting. Since the emotions you have after learning about an unexpected pregnancy may not be something you can routinely turn on and off, having more than one caring network of communication to talk with can alleviate some feeling of apprehension.
Options Counseling:
If you've begun conducting research about your unexpected pregnancy options, perhaps you've heard the term "options counseling" being mentioned. The goal of this form of counseling is usually to assist with decisions about your pregnancy through an unbiased, supportive environment. There may be a lot you want to talk about, no matter which of your options you may be leaning towards. A pregnancy consultant can help walk you through each of the choices you have to pick from, providing you with reliable information about each one to help you decide. They may also be able to connect you with resources to assist with dispelling uncertainties about a potential choice. Conversing with a pregnancy consultant about abortion, adoption, and parenting can allow you to explore your feelings with an expert who can answer your questions and provide you with any necessary counsel about your decision.
Avenue Women's Center understands the stress of working through an unexpected pregnancy. Offering free, confidential care, our compassionate pregnancy consultants can provide you with accurate information about your options to help you feel more prepared to make a pregnancy decision. Reach out to us today!
The information provided here is general in nature.  It is not a substitute for a consultation with a medical professional. Before any medical procedure, it is imperative that you discuss your personal medical history, risks, and concerns with your doctor. If you have questions during or after a procedure, your doctor should be immediately contacted. Avenue Women's Center is not an emergency center.  If you are experiencing severe symptoms, such as bleeding and/or pain, seek immediate medical attention.  Contact your physician, go to an emergency room, or call 911.