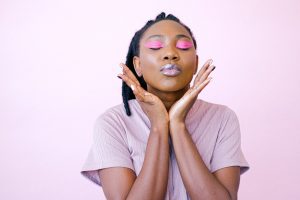 Like any pregnancy option, adoption comes with a unique set of challenges.  However, it's a courageous and fulfilling choice for many women facing an unexpected pregnancy.  Maybe you feel confident that forming an adoption plan is your best path forward.  Or, perhaps you're still in the process of considering each possible avenue for this pregnancy.  But if you're wondering how to find affordable prenatal care in the days and weeks ahead, you've come to the right place!  It's your right to receive quality health care throughout this pregnancy.  Avenue Women's Center is here to help you connect with the information you need!
When faced with an unexpected pregnancy, there are many factors to consider.  Your pregnancy decision is likely at the forefront of your thoughts.  However, it's important to make your own well-being a leading priority through this season of change!  Our expert staff at Avenue Women's Center would love to provide the services and support you need to make an informed choice while staying mindful of your health.
Learn more about our free and confidential first-step pregnancy services at Avenue Women's Center!
Why is Prenatal Care Beneficial?
Accessing prenatal care in the early stages of your pregnancy is key, even if you're still undecided about your next steps.  Your health care routine during pregnancy is likely going to include regular check-ups with a doctor and multivitamins or prenatal vitamins containing folic acid.  When pregnant women are seen consistently by a qualified medical professional, there's a higher likelihood that problems or potential risks will be identified and addressed right away.  Your doctor can provide detailed information about how to keep yourself and the pregnancy healthy by maintaining or avoiding practices related to your diet, physical health, and lifestyle.  Certain foods, medications, substances, and other things could be harmful to the pregnancy.  Because every woman is unique and every pregnancy is different, speak with your doctor and create a personalized plan that's beneficial for you and the pregnancy!
How Can I Access Affordable Prenatal Care?
If you're not covered under a health insurance plan, you may be eligible to receive prenatal care through an organization in your community, like a non-profit clinic.  Your county health department may help with filing for Public Aid and accessing treatment (including prenatal care and delivery of the baby).  In Illinois, the Medicaid Presumptive Eligibility (MPE) Program covers outpatient care for pregnant women who meet certain income requirements, with no co-insurance or premiums!  You can also apply for the Moms & Babies program in addition to MPE.  It pays for hospital care (both inpatient and outpatient) during pregnancy and for sixty days following the birth.  Programs may vary by state, so it's always a good idea to check your own state's services and requirements.  If you have health insurance, consider contacting your insurance provider with questions about service costs and which providers are in network.
How Can a First-Step Pregnancy Service Help?
This blog has barely scratched the surface of pregnancy health care resources!  That's why speaking with someone knowledgeable like a pregnancy consultant can be incredibly beneficial.  Our consultants at Avenue Women's Center are equipped to answer your questions and provide more detailed information about your pregnancy options and your next steps forward in receiving care if you decide to carry to term.  Avenue offers additional supportive services like lab-quality pregnancy tests and limited medical ultrasounds.  If you need referrals for doctors, adoption agencies, or other providers, we can help!  And all our services are provided at no cost!
Navigating health care resources can feel overwhelming, particularly when you're already coping with an unexpected pregnancy!  If you're forming an adoption plan or thinking about moving in this direction, you have a lot to consider in the days and weeks ahead.  Avenue Women's Center is here to provide education and support throughout your pregnancy journey.  This road may feel less intimidating when you've got a well-informed advocate by your side!
Schedule an appointment at one of our six Chicagoland limited medical clinics or just walk in!
_______________ 
Reference:
U.S. Department of Health and Human Services OASH Office on Women's Health.  (2021, February).  Prenatal care.  Retrieved from: https://www.womenshealth.gov/a-z-topics/prenatal-care
The information provided here is general in nature.  It is not a substitute for a consultation with a medical professional. Before any medical procedure, it is imperative that you discuss your personal medical history, risks, and concerns with your doctor. If you have questions during or after a procedure, your doctor should be immediately contacted. Avenue Women's Center is not an emergency center.  If you are experiencing severe symptoms, such as bleeding and/or pain, seek immediate medical attention.  Contact your physician, go to an emergency room, or call 911.