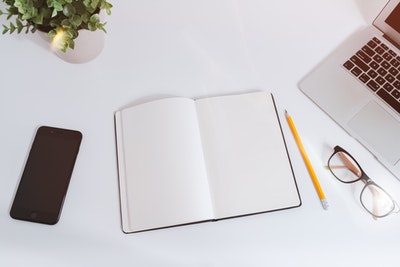 Information is all around us. At any moment we can type or ask a question out loud in a search engine and be offered tons of different answers. But the results aren't always what you were hoping to find. They might be relevant to your question, but the sources can sometimes be more opinion-based than factual. Facts matter when you're making a tough choice, especially if you're facing an unexpected pregnancy decision. How can you find out the facts about your pregnancy options?
Learning you're unexpectedly pregnant can send you searching for information regarding your options. Avenue Women's Center provides a safe and confidential environment to help you learn the facts before you make a pregnancy decision. We offer free, medical-grade pregnancy tests and private pregnancy consultations to discuss your options with our compassionate, nonjudgmental, and knowledgeable client advocates. Call, text, chat, or email us to set up your free appointment at one of our five Chicagoland locations!
There are many factors that can influence an unexpected pregnancy decision. It can be overwhelming to consider everything all at once: your relationship status; your home environment; current school or work situations; financial circumstances; support (or non-support) of family and friends; and your values, faith, or beliefs. Online search results shouldn't add to this list of influential factors, but they can if you stumble upon less-than-reliable sources while looking up information.
Searching online for facts on pregnancy, abortion, and adoption can be challenging. There are strong beliefs and opinions with each option, and it's tough to know what sources are reliable and stick to the facts without bias. It's easy to get lost in the online sea of varying opinions. But when it comes to an unexpected pregnancy decision, the opinion that matters most is yours. How can you learn more facts about your pregnancy options?
Finding the Facts: Words Matter
The wise advice of choosing your words carefully is extremely important when searching for pregnancy option facts. In a keyword-ruled online world, the words and phrases you use in a search definitely matter. Asking questions with phrases like "what to do" or "should I" will inevitably result in sources with opinion-based answers. As challenging as it might be when you're facing an unexpected pregnancy, take the emotions out of your searches. Instead, search as though you wanted to find objective answers for an important research paper or project. Use words and phrases that are concise and direct to find pregnancy option information, facts, and details .
Finding the Facts: Consider the Source
Even with careful keyword choices, you can still have trouble sticking to the facts about pregnancy options. Some sources can present information that aligns with their unique and particular views. Get to know a bit about the source and read the "About Us" section of a .com or .org website. This extra step can be insightful in understanding the source's purpose and beliefs, and help shed light on potentially opinion-based fact presentation. When considering the source, try to again think objectively and find the most factual information about pregnancy options.
Learning more about your options is a great first step of making a pregnancy decision. However, an online source can't understand the complexity of your life circumstances or how you personally feel about each of your pregnancy options. Avenue Women's Center has helped women in similar situations for over 35 years, and we understand that each pregnancy situation is different and unique. We offer free accurate pregnancy tests and confidential pregnancy consultations to address your personal concerns and questions. Our knowledgeable and understanding client advocates care about providing you with the facts about your options. Contact us to set up your free appointment!
The information provided here is general in nature.  It is not a substitute for a consultation with a medical professional. Before any medical procedure, it is imperative that you discuss your personal medical history, risks, and concerns with your doctor. If you have questions during or after a procedure, your doctor should be immediately contacted. Avenue Women's Center is not an emergency center.  If you are experiencing severe symptoms, such as bleeding and/or pain, seek immediate medical attention.  Contact your physician, go to an emergency room, or call 911.