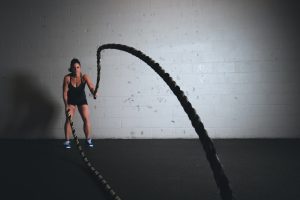 Facing the unexpected has never been easy. An unexpected circumstance might loom like a mountain before us, seemingly unconquerable. Rather than recognizing the strength within, we often focus on how weak and small we feel against the unknown situation ahead. Perhaps you are experiencing this doubt as you face an unexpected pregnancy. Maybe the anthem on repeat in your head is: 'I am not strong enough.' But, despite the weakness and fear you might be feeling, at some point, you will have to make a decision. So, where do you find the strength to face unexpected pregnancy?
Feeling like you aren't strong enough to face your unexpected pregnancy is a tough road to walk. Luckily, you don't have to find strength on your own. Avenue Women's Center is a first-step pregnancy center equipped to walk with you through the uncertainty and decision-making process. Our consultants can listen to your story and talk you through what it looks like to move forward in strength.  
Schedule your first appointment with us today!
Redefining 'Strong'
When you think of 'strength' are there certain images that come to mind? Perhaps you immediately think of superheroes or emergency personnel or even somebody you personally know. We often think that only certain people or certain qualities describe what being strong is. If you feel you lack these qualities you might feel you aren't strong enough to handle what you're dealing with. However, being strong is more complex. Chances are, you've dealt with quite a few unexpected or challenging things throughout your life. Oftentimes, strength is facing uncertainty, fear, doubt, or whatever else it may be, and going forward anyway.
Support Gives Strength
You can be strong by yourself. You can be even stronger with a solid support system. Gathering a trusted group of family members, friends, and others who are encouraging and able to help out can be comforting. Beyond people you already know, there are support groups, community and government resources, and organizations you can add to your team so you're never left lacking.
Taking Small Steps is Strong
Going forward despite feeling weak, unprepared, or scared is strong. So, here are some steps you can take as you move forward in this unexpected pregnancy:
Take care of yourself. Making sure you rest, eat well, and practice self-care during this time is essential. You want to be at your best, so making sure your body and mind are functioning well is important.
Gather updated information on your options. You have three pregnancy options. Each one comes with its own set of challenges. It is crucial to learn as much as you can about each option and which one matches your values and dreams for the now and the future.
Get an ultrasound exam. An ultrasound exam can provide you with valuable and factual information about the health and age of your pregnancy. These pieces of information will be crucial to deciding which pregnancy option you will choose.
We know the road is rough right now. But we also know you have it in you to move forward. At Avenue, we'd love to be part of your support system. We care about your privacy and health and offer free, confidential limited medical services, including ultrasound exams. We look forward to seeing you soon!
Take your next step today and make an appointment at one of our six DuPage County locations!
The information provided here is general in nature.  It is not a substitute for a consultation with a medical professional. Before any medical procedure, it is imperative that you discuss your personal medical history, risks, and concerns with your doctor. If you have questions during or after a procedure, your doctor should be immediately contacted. Avenue Women's Center is not an emergency center.  If you are experiencing severe symptoms, such as bleeding and/or pain, seek immediate medical attention.  Contact your physician, go to an emergency room, or call 911.