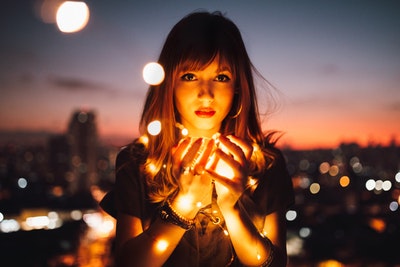 Have you ever experienced a moment when you wish you would have spoken up about something? It can be tough to speak up in a bustling, loud world—even when you think or feel that you should. Some people have no problem sharing their truths verbally, while others struggle to unleash their inner voices. We can often become silent in tough situations from possible feelings of self-doubt, sincere empathy for others, fear of being offensive, or avoiding harsh judgment and backlash. Like many others, you might think handling things on your own is a sign of inner strength. But sometimes the greatest strength comes from finding your voice and speaking up when it feels hardest to do.
If you're facing an unexpected pregnancy and you're suffering in silence, let your voice be heard at Avenue Women's Center. For over 30 years Avenue has helped women in unplanned pregnancy situations with free, medical-grade pregnancy tests and private consultations. Call, text, chat, or email us to learn more about the free pregnancy services we offer at our five locations in the DuPage County suburbs.
It's likely that you've heard the sayings "put on a brave face" or "suck it up." While there are times when these sentiments can be encouraging to face adversity, they can also discourage you from finding your voice when it's most important. Hiding true emotions and thoughts can have negative effects on your mental, and even physical, health. Some secrets can have a way of eating us up from the inside out, especially if you're a woman who thinks she might be pregnant. Walking through your daily life hiding this secret from loved ones can be a heavy and stressful burden to carry as you try to face the possibility of pregnancy and your options. It can seem impossible to talk about your possible pregnancy, but it's important to find a person you trust to confide in. Here are a couple things to keep in mind as you try to find your voice during an unplanned pregnancy.
Listen to that voice within—it's trying to tell you something.
Reaching out for help can be one of the most terrifying, yet courageous things you can do for yourself. But don't ignore that voice inside, it's calling out for a reason. Honor your feelings by voicing them, even if it means showing some tough emotions in the process. Strength comes in various forms, and showing emotions or sharing your concerns can be a significant sign of inner strength and courage. Your inner voice is that internal measure of something feeling right or wrong for you—that gut feeling of your heart doing the thinking instead of your mind. Trust yourself and listen to your intuition, then find the words to unleash it.
When you're ready to speak up, be fearless and honest.
This is when you silence the critical or timid voice inside that's placing fear or doubt in your way. Whatever led you to fear honest expression can't be healed with more silence. When you flip that inner switch off and let your voice be heard, you give yourself the opportunity to find clarity in your own words. So as you share with fearless honesty, you might also begin to learn more about who you are and what you're truly capable of in the process. With each honest word you speak, you'll let a little more of your authentic self out with it.
You don't have to face this unexpected pregnancy in silence. Find your voice in the safe and nonjudgmental atmosphere Avenue Women's Center provides its clients. Our understanding and caring staff is here to listen and support you with free, confidential pregnancy consultations and accurate pregnancy test results you can trust. Connect with us today to schedule your appointment at one of our locations in Glen Ellyn / Lombard, Elmhurst, Naperville, West Chicago, or Wood Dale, Illinois. We hope to provide you with a safe space you can feel comfortable to speak within as you make your best pregnancy decision.
The information provided here is general in nature.  It is not a substitute for a consultation with a medical professional. Before any medical procedure, it is imperative that you discuss your personal medical history, risks, and concerns with your doctor. If you have questions during or after a procedure, your doctor should be immediately contacted. Avenue Women's Center is not an emergency center.  If you are experiencing severe symptoms, such as bleeding and/or pain, seek immediate medical attention.  Contact your physician, go to an emergency room, or call 911.