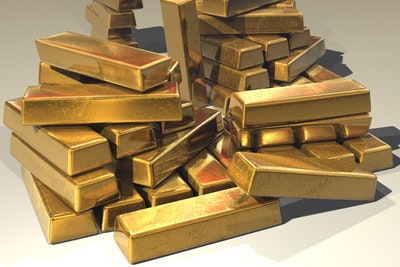 Ever find yourself in a situation where the outcome was not what you expected? In the Gold Rush of the 1850's miners would sometimes run across something that looked a lot like gold, but was worthless. This was commonly referred to as "Fool's Gold." We often find ourselves in the same scenario—we went searching for something positive, and what we ended up with was just a cheap imitation that did not produce the results we had hoped for.
Avenue Women's Center is a limited women's medical clinic. We have been serving the Chicagoland area for over 36 years, providing services geared towards women facing unplanned pregnancy. From medical-grade pregnancy tests to private consultations, our caring client advocates are able to provide support, resources, and helpful information. Contact us today for a same-day appointment at one of our five office locations in Elmhurst, Glen Ellyn / Lombard, Naperville, West Chicago, or Wood Dale, Illinois.
What is Fool's Gold? It is actually Pyrite—shiny and the color of brass, but holds no value. That is unless you keep looking in the mine where it is found. Although most miners searching for the real thing are extremely disappointed when Fool's Gold (Pyrite) is found, there is an upside—it is often found close to where the real gold is located. So the miner who keeps searching for the source and doesn't give up is often generously rewarded for the effort.
Many stories are told of men who made great sacrifices by leaving their family in hopes of finding the often elusive Gold. I mean, which of us doesn't want to strike it rich? However, they often came up empty. Perhaps we can all relate. We believe we are on the right track to find happiness, popularity, success and all the good things in life that we hold dear, only to discover once attained it is similar to Fool's Gold. Once we received it, the object suddenly lost its appeal.
I heard this song on the radio and it got me thinking.
All my life I've been searching down every dead end road

The only treasure it's brought me ain't nothing but fool's gold

I'm tired of living in darkness mining for false hope

The only treasure it's brought me ain't nothing but fool's gold

Ain't nothing but fool's gold

-JJ Weeks Band "Fools Gold"
Is there "Fool's Gold" in your own life? Have you invested in a relationship that turned out to disappoint? Pursued a career option that you thought would bring success? Thought you'd have "fun" for one night and wound up pregnant? Sometimes the things we pursue not only leave us with disappointment, but even lasting complications and consequences. This is where Avenue Women's Center is able to help. We have worked with many women over the years who have pursued something that left them in complicated, messy, and even toxic situations. There is no "quick fix" but there is a way ahead. Let us help.
Avenue Women's Center is the first step for women facing an unplanned pregnancy. If you find yourself in a situation where a pregnancy is a result of your search for "gold," please contact us today. Our caring client advocates provide services and information geared towards your unique situation. You don't have to navigate this alone.
The information provided here is general in nature.  It is not a substitute for a consultation with a medical professional. Before any medical procedure, it is imperative that you discuss your personal medical history, risks, and concerns with your doctor. If you have questions during or after a procedure, your doctor should be immediately contacted. Avenue Women's Center is not an emergency center.  If you are experiencing severe symptoms, such as bleeding and/or pain, seek immediate medical attention.  Contact your physician, go to an emergency room, or call 911.