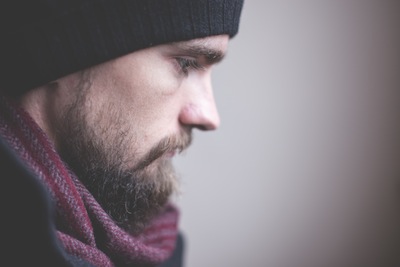 "My girlfriend is pregnant." If it's not something that was planned or desired, this news can be shocking! It's likely your mind is full of concerns, anxiety – even panic – and lots of questions. What happens next? Where do you go from here?
First of all, know that you're not alone. Avenue Women's Center has helped men, women and couples of all ages and in lots of different circumstances as they make their way through an unintended pregnancy. With five DuPage County locations: Elmhurst, Glen Ellyn / Lombard, Naperville, West Chicago, and Wood Dale, Illinois, our limited medical clinics have been serving Chicagoland for over 35 years. We hope you will call us today for reliable pregnancy information or for an appointment at the office most convenient for you.
What do you need?
Is it to confirm a home pregnancy test and be sure she is indeed pregnant? We offer a free, medical-grade, highly-accurate pregnancy test.
We can help you know whether it's likely that her pregnancy will continue or if it might end naturally. About 1 in 5 or 6 pregnancies end on their own through miscarriage. If it appears this may be the case for you, it would impact your later decisions.
If her pregnancy is confirmed, we can help you with a free, confidential pregnancy consultation. This is a private session where you can get information you need about pregnancy, abortion, and options that are available to you.
What about abortion? How early can you get one? How do they work? Does it hurt? We can assist with answers to your questions about termination.
It may be that the two of you are on the same page with your pregnancy decision, but it's not unusual for each to have different concerns and questions. Our experienced pregnancy consultants will listen to both of you and help you navigate through the challenges you may be facing with your unique situation. Whether you have already established your best option, or whether you are still deciding, we respect you and your needs. We are here to give you individualized support for the path you choose to take. It's so important to be able to speak with an informed, neutral expert when working through decisions as far-reaching as this. That's what our client advocates are, and it is our commitment to serve you with care and compassion.
Are there other questions you ought to be asking that you haven't even thought of yet? How can you be sure you have all the facts and information you need to go forward? We trust that your Avenue Women's Center appointment will leave you feeling well-informed, and better-equipped to move forward positively.
We appreciate that you invested time reading this article. We hope that learning more about early pregnancy needs, and about some ways we can help, has made your journey a little easier.
If the knowledge—or possibility—that "my girlfriend is pregnant" is heavy on your mind, please contact us. You can reach us by call, text, email or chat. As you navigate this pregnancy situation, we look forward to serving you.
The information provided here is general in nature.  It is not a substitute for a consultation with a medical professional. Before any medical procedure, it is imperative that you discuss your personal medical history, risks, and concerns with your doctor. If you have questions during or after a procedure, your doctor should be immediately contacted. Avenue Women's Center is not an emergency center.  If you are experiencing severe symptoms, such as bleeding and/or pain, seek immediate medical attention.  Contact your physician, go to an emergency room, or call 911.