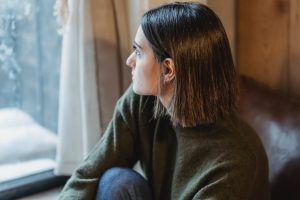 Finances can be one of the biggest concerns when faced with an unexpected pregnancy. Lack of resources is often a huge factor that influences the choice to have an abortion. That's why it's so difficult when the abortion procedure itself is so expensive. Without insurance or other financial assistance, it can be easy to feel trapped in an unwanted decision. An unexpected pregnancy is stressful enough without having to worry about money!
Avenue Women's Center, located in the suburbs of Chicago, understands the stress that comes as a result of not being able to pay for the services you need. We are here to help, no matter what your circumstances are. That's why all of the services provided by Avenue Women's Center are completely free of charge. Receive the first step services prior to an abortion, at no cost. Same-day appointments are often available.
Call, chat email, or text today!
Free Pre-Abortion Services
When considering an abortion while you are concerned about finances, it's important to know there are free services available to you early in pregnancy. These services can be helpful during your decision-making process.
Pregnancy Tests:
Confirming a pregnancy is an important first step. Home pregnancy tests can be confusing to read or can leave you with more questions than answers. An accurate pregnancy test is vital to anyone who thinks they may be pregnant. Scheduling an appointment with a pregnancy center like Avenue or at your primary care provider can help you gain the clarity you need before moving forward.
Pregnancy Consultations:
Once you've confirmed you're pregnant, a helpful next step is to begin gathering information regarding your options. Learning more about abortion, adoption, and parenting will help you make an informed decision. First step pregnancy clinics like Avenue specialize in providing options consultations. Whether you're leaning one way or another, or still processing through your decision, these consultations can provide you with a safe place to process and receive the care you need.
Limited Ultrasounds:
Before moving forward with an abortion decision, it is always helpful to receive an ultrasound. An ultrasound exam will provide you with information regarding how far along you are, as well as check for the risk of miscarriage and ectopic pregnancy. If the pregnancy is going to end itself on its own, you wouldn't need to worry about paying for the abortion. Many pregnancy centers offer ultrasound exams at no cost, providing you with vital information to equip you in your pregnancy decision.
Are you looking into a free abortion in the Chicagoland area? At Avenue Women's Center, we understand the financial considerations of a pregnancy decision. Receive a medical-grade pregnancy test, limited ultrasound, and options consultation all at no cost. We've been assisting women facing unexpected pregnancy since 1981, with no financial incentive in their decisions. With six DuPage county locations, our services are convenient and completely confidential.
Schedule an Appointment
Reach out for an appointment at one of our Chicagoland centers in Darien, Elmhurst, Glen Ellyn / Lombard, Naperville, West Chicago, or Wood Dale, Illinois!
The information provided here is general in nature.  It is not a substitute for a consultation with a medical professional. Before any medical procedure, it is imperative that you discuss your personal medical history, risks, and concerns with your doctor. If you have questions during or after a procedure, your doctor should be immediately contacted. Avenue Women's Center is not an emergency center.  If you are experiencing severe symptoms, such as bleeding and/or pain, seek immediate medical attention.  Contact your physician, go to an emergency room, or call 911.