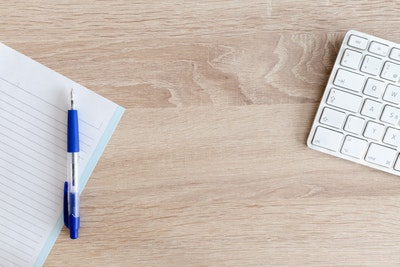 Information is often mere moments away with a few taps of our fingertips. While an online search can be helpful, sometimes we need more personalized answers. You might have a lot of unique questions if you're facing a pregnancy decision and considering abortion. Local and affordable help can be tough to find. Where can you turn for free and accurate abortion information?
Find free information about your pregnancy options at an Avenue Women's Center nearest you. We've served women in the DuPage County area for nearly 40 years, with an office right in your neighborhood of West Chicago. Each woman receives accurate, reliable, and unbiased information about each of her pregnancy options, including abortion. Our pregnancy consultants take the time to listen and address your personalized concerns in a confidential and private setting. Contact us today for your free appointment!
Free Abortion Information in West Chicago
Search for anything online that's "nearby you" in the suburbs of Chicago and you're likely to get many options. When you live in such a bustling area, it's difficult to know where to start your search. It's also hard to find a private space to think things through in such an important decision like abortion. You might feel overwhelmed as you review each source of abortion information that's close to your neighborhood. It can be tough to know what local resources offer abortion information that is nonjudgmental and accurate. You may have a ton of personal questions and searching for the answers on your own can add stress to your decision.
If you're in the DuPage County area of Illinois, help and support in your next steps is not far. West Chicago is just one of five Avenue Women's Center locations that provides reliable information about your pregnancy options. Our pregnancy centers are safe and secure places for women to come whenever they experience an unexpected pregnancy decision and need more details about their options, including abortion. At each center you'll be greeted warmly before seeing an expert consultant trained in not only understanding your pregnancy situation, but also the options available to you. Our expert staff will listen to your individual circumstances and concerns in a private, confidential, and caring atmosphere. All of our services are completely free as you step forward in your pregnancy decision.
What Abortion Information to Expect
When going into any important choice, you need to understand the full scope of your options to make an informed decision. What kind of abortion information will you learn about? What can you expect to find out about abortion? What if you want to understand more than just the facts, but also your individual feelings about abortion? Even if you are confident that an abortion is best for you, additional information can help you better understand what to expect so that you can make a decision you can feel good about.
General Abortion Information:
Abortion Procedures
Costs of Abortion
Legal Restrictions
Potential Risks of Abortion
Personalized Abortion Information:
Gestation Age and Your Abortion Options
Pregnancy Viability
Individual Questions and Concerns
Your Unique Feelings About Abortion
The information about your options isn't just free at Avenue Women's Center—it's also nonjudgmental, accurate, and reliable. Get support you can trust in your pregnancy decision on both an informational and compassionate level. We come alongside women in their first steps to understand their personal concerns and provide unbiased details about all of their pregnancy options, including abortion. Call, text, chat, or email us today to set up your free appointment in West Chicago or any of our five locations.
The information provided here is general in nature.  It is not a substitute for a consultation with a medical professional. Before any medical procedure, it is imperative that you discuss your personal medical history, risks, and concerns with your doctor. If you have questions during or after a procedure, your doctor should be immediately contacted. Avenue Women's Center is not an emergency center.  If you are experiencing severe symptoms, such as bleeding and/or pain, seek immediate medical attention.  Contact your physician, go to an emergency room, or call 911.