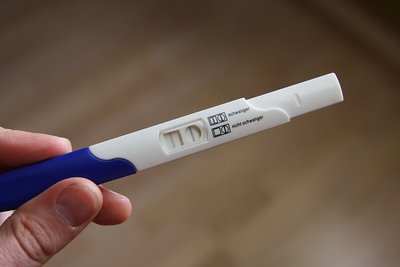 Are you looking for a free pregnancy test in West Chicago or anywhere in the Chicagoland area? You are in luck! Here you will find information on free pregnancy tests, as well as test accuracy, how soon you can take it, and where to go after you receive your results.
Avenue Women's Center is a limited women's medical clinic that has been serving the Chicagoland area for over 36 years. We are the first step for women facing unplanned pregnancy, offering free pregnancy tests, confidential consultations, and options information. Contact us today for an appointment at one of our five DuPage County locations, including West Chicago, Illinois.
Trying to decide on which test to take and what level of accuracy it may have can be a difficult task. We have highlighted a few questions regarding pregnancy tests that may be helpful.
Can I trust this test?
It's important to read the information about the test on the box or the insert that is included. It will let you know how soon you can take the test after having sex, as well as how to read the results. At Avenue Women's Center, our free pregnancy tests are accurate just ten days past the possible time of conception. You don't even have to wait for a missed period!
What is the difference between tests?
There are urine-based tests as well as blood tests. Blood tests are generally taken at your doctor's office or a medical clinic and measure the level of hcG (pregnancy hormone) that is in your blood. Typically, the clinic will have you come back for another test to compare the results and see if the hcG level is increasing.
Urine tests measure the level of hcG in your urine. For most urine tests, the ideal time of day to take the test is in the morning, as your urine is the most concentrated. If you take it later in the day, it is generally suggested to limit your fluid intake so as to not dilute the urine sample. Avenue Women's Center offers complimentary medical-grade urine-based tests.
What if I have a positive result?
The likelihood of a false positive is rare. If you have a positive result and would like to confirm it, you can always re-test. (At Avenue Women's Center, you can take an additional test at no cost.) After your results are confirmed, if you are undecided about whether or not to proceed with the pregnancy, it will be helpful to gather information about all of your pregnancy options. Avenue Women's Center offers confidential pregnancy consultations with trained client advocates where you will receive information regarding abortion, adoption, and parenting, as well as help with any questions or thoughts you may have.
There are a lot of different pregnancy tests out there. If you live in West Chicago or the western suburbs and aren't sure which one to go with, give us a call today for a free pregnancy test at Avenue Women's Center. Not only will you find out if you are pregnant, but you will be given resources that will help in your next steps of the decision-making process. As a limited women's medical clinic, we have served thousands of women over the past 36 years. Call, chat, text, or email us for an appointment today!
The information provided here is general in nature.  It is not a substitute for a consultation with a medical professional. Before any medical procedure, it is imperative that you discuss your personal medical history, risks, and concerns with your doctor. If you have questions during or after a procedure, your doctor should be immediately contacted. Avenue Women's Center is not an emergency center.  If you are experiencing severe symptoms, such as bleeding and/or pain, seek immediate medical attention.  Contact your physician, go to an emergency room, or call 911.