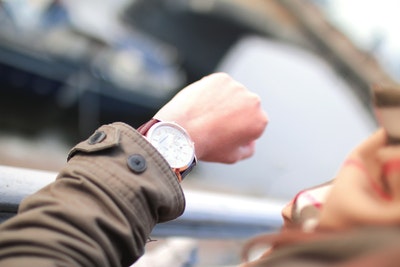 The day your period was supposed to arrive has come and gone. You've taken a pregnancy test (or two or three) and they've all read negative. Yet now you are several days to a week or more past that day and your period still hasn't come. Depending on where you are in life and your feelings about a possible pregnancy, this situation may spark feelings ranging from hopeful joy to anxiety and fear.
Avenue Women's Center is here to help. It can be difficult to know if you can trust your home test results. Our free medical-grade pregnancy tests are accurate just 10 days after possible conception. With caring staff to guide you through the process, you can receive same-day results that you can trust. Get peace of mind today by making an appointment at one of our locations in Darien, Elmhurst, Glen Ellyn / Lombard, Naperville, West Chicago, or Wood Dale, Illinois today!
Why Hasn't My Period Come?
First of all, before jumping to any conclusions, there are a variety of factors that may result in a missed period.
According to WebMD*, a number of factors can cause missed or irregular periods, as well as changes in levels of the hormones estrogen and progesterone.
Common causes of irregular periods include:
Having an intrauterine device (IUD)
Changing birth control pills or using certain medications
Too much exercise
Polycystic ovary syndrome (PCOS)
Pregnancy or breastfeeding
Stress
Overactive thyroid (hyperthyroidism) or underactive thyroid (hypothyroidism)
Thickening of or polyps on the uterine lining
Uterine fibroids
Anything from stress to medical conditions may affect a woman's menstrual cycle and cause a missed period. Birth control, health, previous pregnancies and other hormonal changes have an impact on a woman's cycle.
Why Are All My Pregnancy Tests Negative?
What do you do if you have missed a period, and are experiencing possible pregnancy symptoms, but still continue to get negative pregnancy test results? Is there something else going on medically? Are your home results faulty? Where can you turn for answers?
Here are a couple of options for next steps:
Wait to see if your period comes. The waiting game is difficult, but sometimes all it takes is a little bit of time. However, if you period is very delayed and you are experiencing pregnancy symptoms or other health concerns, a better step may be to…
Take a medical-grade pregnancy test. These can be performed with a doctor or at a clinic. Sometimes women are unsure of the quality or timing of the home test they took, and sometimes they just want that peace of mind to know whether or not a missed period means she is pregnant.
If you'd like to receive results you can trust, Avenue Women's Center is here for you. With six locations spread throughout DuPage County, you can receive an accurate, convenient medical-grade pregnancy test at no cost to you. Call, chat, email or text us for an appointment right away!
---
Reference:
Web MD. (Last reviewed 2019, March 30) Why is My Period So Random? Retrieved from: https://www.webmd.com/women/why-is-my-period-so-random#1
The information provided here is general in nature.  It is not a substitute for a consultation with a medical professional. Before any medical procedure, it is imperative that you discuss your personal medical history, risks, and concerns with your doctor. If you have questions during or after a procedure, your doctor should be immediately contacted. Avenue Women's Center is not an emergency center.  If you are experiencing severe symptoms, such as bleeding and/or pain, seek immediate medical attention.  Contact your physician, go to an emergency room, or call 911.