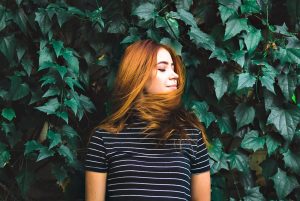 About six years ago, there was a television program which aired on ABC called In an Instant. It was a three-season series showing countless stories of people whose lives were changed in an instant due to some life-altering event. In the show, these heart-stopping events were anything from severe storms and death-defying accidents to violent criminal acts and serious health situations. Whatever the event was, the effects were such they changed something in the people's lives they affected.
Do you find that your life has been changed in an instant? Maybe you're dealing with an unexpected pregnancy or perhaps some fallout after having an abortion. Regardless of what kind of event, maybe you feel alone and don't know how to go forward. Our caring pregnancy consultants at Avenue Women's Center would like to offer you a helping hand in the right direction.
Reach out today to meet with one of our consultants!
When The Norm Changes
Have you ever felt your life change in an instant due to a major event? Maybe your life was headed one way until the event happened, and then changed course abruptly. Now your life is headed in a completely new direction. Typically, events like these can cause people to describe and view life in two ways: "before the event" and "after the event."
This new path in our life can often be confusing and difficult to process through. Often, there's an adjustment to the way you used to live and think to your new circumstances. Sometimes these new circumstances are extremely painful.
A client once described a change in her life due to an abortion:
Before the abortion, I felt I was a 'good person' and almost always did the right thing. I got good grades in high school, was goal-oriented, and worked really hard. However, after I had my abortion in college, it changed me so much. I felt it directed me towards a new and very dark, destructive pathway. I started going out to bars after classes and drinking until I got sick, partying every weekend, and hanging out with the wrong crowd. This led me to skip classes and, eventually, my grades began to plummet. In the end, I no longer felt good about myself or worthy of attaining my goals.
Not everyone responds in the same way to life changes. But sometimes the decisions we make really impact us in ways we never could have imagined.
Next Steps During Change
No one wants to have his or her life change in an instant, especially in a negative way. But, when it does happen, it can be helpful to get extra support in your life. You might feel like you have no idea where to go for resources or support—it can be difficult to find help when in the thick of new life circumstances and difficult emotions!
If you are dealing with life changes due to an unexpected pregnancy, there are so many community resources available to you. A good place to start would be to make an appointment with a pregnancy consultant at a local pregnancy clinic. She can guide you and offer information about help available to you.
If you're dealing with unexpected regret or negative life change after having an abortion, this can be a difficult path to walk. You may feel alone and like your life has derailed. Finding a community group focused on healing may be helpful during this time. One of our consultants can also meet with you and discuss options such as the Restore program.
Don't go through this life change by yourself. Avenue Women's Center is ready to be part of your system of support to help empower you to tackle this change with courage! We look forward to sitting with you and hearing your story soon.
Schedule a session with us today!
_______________ 
Reference:
ABC. In An Instant. Retrieved from: https://abc.com/shows/in-an-instant/about-the-show
The information provided here is general in nature.  It is not a substitute for a consultation with a medical professional. Before any medical procedure, it is imperative that you discuss your personal medical history, risks, and concerns with your doctor. If you have questions during or after a procedure, your doctor should be immediately contacted. Avenue Women's Center is not an emergency center.  If you are experiencing severe symptoms, such as bleeding and/or pain, seek immediate medical attention.  Contact your physician, go to an emergency room, or call 911.