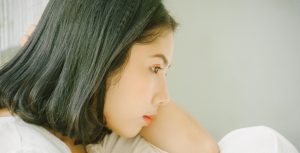 Some stages of life prove to be far more difficult than others. While these stages all have their unique circumstances and challenges, there may be moments where it just feels like too much. Perhaps you find yourself overwhelmed by all that's happening in your life. Maybe you have a child or children and parenting is proving to be one of the toughest things you've ever done. And, to add to it all, you just got positive results for a pregnancy test. When you're already at your limit with your children now, how do you approach this news of an unexpected pregnancy?
Are you having a tough time parenting and just had a positive pregnancy test? This news might have taken you off guard and pushed you to what you feel is your limit. Right now, it's important for you to slow down and remember that you don't have to face any of this alone. Avenue Women's Center is here for you. We'd love to offer you resources and support you as you grapple with difficult decisions.
Reach out to schedule an appointment at any of our six DuPage County locations!
Navigating Unexpected Pregnancy When You Have Children
Parenting can be really difficult at times, or even all the time! If you find yourself struggling with this stage of life, you aren't alone. Facing an unexpected pregnancy when your life is already challenging enough can feel extremely overwhelming. Perhaps you're having trouble feeding, clothing, teaching, or just all-around caring for the children you have now. Maybe parenting has been difficult from a mental or emotional viewpoint too. You might also feel as if your social life has dwindled to nonexistent. The thought of being pregnant again could be just enough to make you question what in the world you are going to do.
Finding Support For Your Parenting and Your Pregnancy
Before you make any decisions about your current pregnancy, you may find it helpful to take a few moments to gather your thoughts and take a deep breath. Remember, you do not have to face any of this alone. There are so many useful resources and groups out there that can help you thrive as a current parent and in your current pregnancy.
It's recommended that you take stock of your trusted friends and family first. Who among them might be willing to help out? Would somebody be willing to watch your children, go grocery shopping, or help out around your home? Sometimes it can be hard asking for help, but we never know who might be willing until we take that courageous step.
On top of those you already know, it's time to gather community resources. At Avenue Women's Center, we can connect you with support and resources that will be helpful to you and hopefully make your parenting and your pregnancy smoother.
Next Steps For Your Pregnancy
As you gather a system of support, you will need to make a decision about your pregnancy. It's important that you don't rush into this decision, but gather your support, confirm your pregnancy, and gather information through an ultrasound exam.
You can rest assured knowing there is help available to empower you to move forward with courage.
Avenue Women's Center would love to become part of your support system for your parenting, pregnancy, and beyond. We can help you find other resources as well as provide a free ultrasound exam to give you more information about the health and age of your pregnancy. We'll equip you with information about your options, addressing your individual questions and concerns. Our expert and compassionate consultants are ready to walk with you as you determine your next steps.
Contact us to take the first step!
The information provided here is general in nature.  It is not a substitute for a consultation with a medical professional. Before any medical procedure, it is imperative that you discuss your personal medical history, risks, and concerns with your doctor. If you have questions during or after a procedure, your doctor should be immediately contacted. Avenue Women's Center is not an emergency center.  If you are experiencing severe symptoms, such as bleeding and/or pain, seek immediate medical attention.  Contact your physician, go to an emergency room, or call 911.