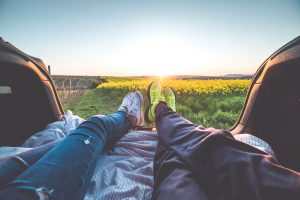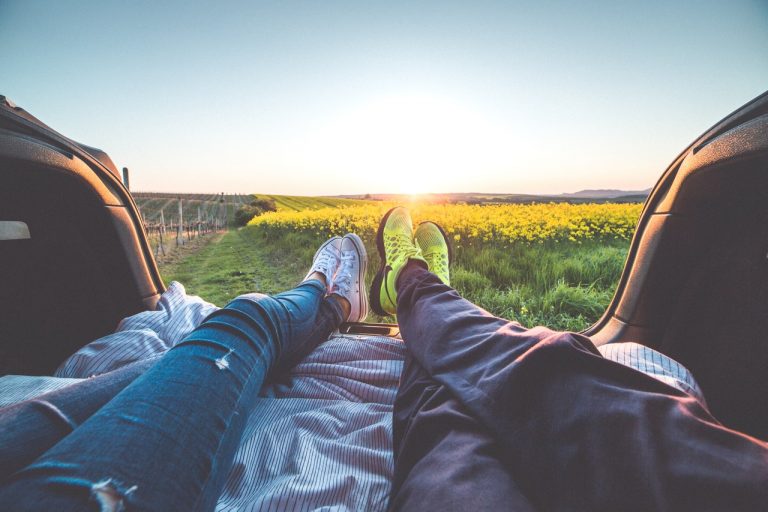 No matter what the nature of your relationship with your partner is, deciding when to bring sexual intercourse into the relationship can be a challenge. Perhaps it started with hints. Then, your partner proposed the idea to you in a more direct manner. Every woman's circumstances are unique. You may have agreed to it in order to please him, or maybe you felt ready at the time. After a while, you may have noticed certain symptoms that are beginning to make you nervous. Am I Pregnant? may have crossed your mind. And the stress of the news may have left you hesitant about the sexual relationship with your partner. But how to communicate this to him? If this describes your situation, you may be wondering where you can go for advice on what to do next.
 Avenue Women's Center has been assisting women through a variety of unexpected pregnancy situations in DuPage County since 1981. We understand that figuring out your next steps can be difficult to do alone. That's why our caring pregnancy consultants will provide reliable information about your options. We'll listen to your unique concerns, and offer confidential support. We also offer free, medical-grade pregnancy tests. We'll help you confirm your condition, and partner with you throughout the decision-making process.
Call, chat, email, or text to learn more about our limited medical services and referrals!
What Should I Tell My Partner?
Knowing when and how to tell your partner about a potential pregnancy can be difficult to determine. But maybe there's another conversation you're not sure how to talk to your partner about. And it concerns the more intimate part of your relationship. You may have started to imagine how you might talk to your partner about reducing the level of sexual intercourse between you or discontinuing it altogether.
Pregnancy symptoms such as nausea, breast tenderness, fatigue, may have you second-guessing sex. And going through the stress of taking a test, you might have thought that you don't want to go through this again. But will he understand and listen? What will his reaction be? Will he be angry and upset? These are some of the thoughts that may have crossed your mind as you contemplated how to tell your partner about your decision.
You deserve to have your needs respected. Communicating your boundaries to your partner can help open you both to a discussion about mutually achievable goals. Perhaps there's a specific birth control method, such as condoms, that you would prefer to utilize in the future. Or maybe you want to talk to your partner about taking a break from sex altogether. As you begin to talk to each other about your needs, then you may want to begin envisioning how you will put these wants into practice.
If you're exploring new methods of birth control, talk to your healthcare provider about failure rates and effective use. If you're considering abstaining from sex, or not engaging in it as often, you can start thinking through behavior choices. For example, are there ways to reduce the amount of time you spend alone by interacting with friends or family? Or you may want to discuss how you can fill the quiet times with activities you both enjoy.
Having a Healthy Discussion With Your Partner 
The establishment of new boundaries, as well as the news of an unexpected pregnancy, can inspire change in the relationship you have with your partner. How couples overcome these hurdles is usually dependent upon a few factors. How long they've been together, the nature of their connection, and what their personal beliefs are when it comes to sex and pregnancy can play a role. If you can, try to be honest and forthcoming when it comes to your feelings about the situation. Misunderstandings can potentially lead to frustrations in the future.
When it comes to talking about something as personal as sex and pregnancy, you may feel uneasy about bringing another person into the discussion. But a counselor, a spiritual leader, or a pregnancy consultant can offer you both helpful advice and support. They can even serve as an unbiased mediator during discussions.
You may be wrestling with a lot of emotions if taking the relationship to a physical level had been your partner's idea. You may need to vent but in a healthy way. A professional can help guide the conversation. Allowing for opportunities to share feelings in a healthy way. Both of you may need time to process the unexpected pregnancy, and what may come next, before you commit to a decision.
Do you need help communicating with your partner about an unexpected pregnancy? Or what your plans may be for your relationship in the future? Avenue Women's Center understands this can be a hard journey to venture through. Our expert staff is here to walk you through your options. We'll assist you and your partner to effectively communicate with each other. Sorting through your emotions can be difficult. Our pregnancy consultants can connect you to available resources and ensure you have access to support.
Schedule your free appointment with us today!
The information provided here is general in nature.  It is not a substitute for a consultation with a medical professional. Before any medical procedure, it is imperative that you discuss your personal medical history, risks, and concerns with your doctor. If you have questions during or after a procedure, your doctor should be immediately contacted. Avenue Women's Center is not an emergency center.  If you are experiencing severe symptoms, such as bleeding and/or pain, seek immediate medical attention.  Contact your physician, go to an emergency room, or call 911.