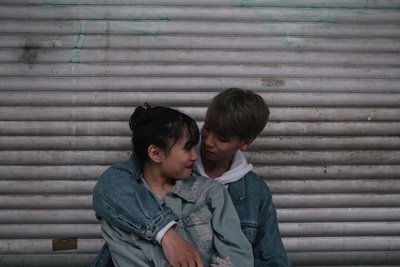 When it comes to your pregnancy decision, being on a different page than your significant other can be hard, especially if he doesn't know how you're feeling. Maybe he wants to continue the pregnancy, and you can't image raising a child right now. Or maybe he thinks an abortion is the best solution, but you're worried about the effects an abortion may have on your body and emotions. Many women worry that if their significant other knew how they were really feeling about the pregnancy, it might create conflict in the relationship or even cause the relationship to end altogether. However you're feeling about your pregnancy decision, it's important to remember that how YOU feel matters and your voice deserves to be heard.
Avenue Women's Center understands that each woman's situation is unique. We have been assisting women facing a pregnancy decision since 1981. You don't have to navigate this alone. Our free pregnancy consultation with a caring client advocate will provide the information and support you need. Contact us today for an appointment to begin taking your next steps towards a pregnancy decision.
If you're finding yourself afraid to tell your significant other how you really feel about your pregnancy decision, know you're not alone. Many women face similar situations here at Avenue Women's Center and have found these tips helpful to take steps towards open and honest communication in their relationship:
Write down how you're feeling and what you would like to say to your partner. Putting your feelings on paper can help you think more clearly and identify your thoughts and emotions. Some women find it helpful to write their thoughts in a letter to their significant other, or maybe you just want to use journaling as a way to help you remember what you would like to say in your conversation.
Plan a time and place to talk about the pregnancy decision. Planning ahead can help you feel calm, collected, and confident. Make sure to choose a time when you and your significant other won't feel rushed and will have plenty of time to hear each other out.
Share with him how you're feeling, and take time to listen to him too. A calm, relaxed tone can help encourage openness and honesty.
If he responds poorly or irrationally, remember that it's NOT your fault. However he reacts, this decision is ultimately up to you!
Open and honest communication is key in every relationship. If you're afraid your significant other will leave if he knows you really feel, remember that you deserve a relationship where you are cared for and supported through all of life's challenges. While it is definitely challenging to be honest about hard things in any relationship, many women find that making a pregnancy decision together with their significant other can help grow their relationship and be very positive in the long run.
If you are struggling to tell your significant other how you're really feeling about your pregnancy decision, Avenue Women's Center is here for you. With five convenient locations in DuPage County and free, confidential services, we are ready to help you take your next step. Call, chat, email, or text us right away to get started. We look forward to hearing from you!
The information provided here is general in nature.  It is not a substitute for a consultation with a medical professional. Before any medical procedure, it is imperative that you discuss your personal medical history, risks, and concerns with your doctor. If you have questions during or after a procedure, your doctor should be immediately contacted. Avenue Women's Center is not an emergency center.  If you are experiencing severe symptoms, such as bleeding and/or pain, seek immediate medical attention.  Contact your physician, go to an emergency room, or call 911.