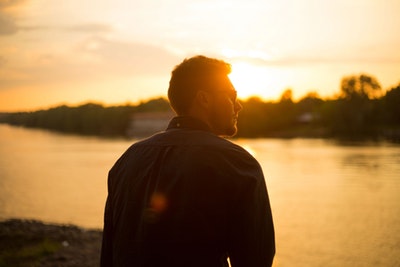 Perhaps you recently found out you are pregnant and your partner seemed supportive. You had conversations about what it might look like to become parents. Then, he drastically changed his mind. He brought up the topic of abortion and keeps wavering between the two options. What can you do when he keeps changing his mind between parenting and abortion?
Avenue Women's Center is here to help. Our expert staff will walk you through information on your pregnancy options, including parenting and abortion. We care about providing you with nonjudgmental support as you address your questions and concerns in an options consultation. If your partner keeps changing his mind between parenting and abortion, let us provide a safe, comfortable space to gather information and support. Contact us today for a free appointment at one of our five DuPage County locations.
The Mental Gymnastics of an Unexpected Pregnancy
Facing an unexpected pregnancy brings about its own level of stress. It can be easy for your mind to race with a thousand questions all at once. What am I going to do? Which option of parenting or abortion makes the most sense for me? How will I go about taking the next steps? How does this decision factor into my day-to-day life? How could it impact my future?
On top of your own personal thoughts and feelings, you may also factor in your relationship with your partner. It can be especially difficult if you have mentally prepared yourself for one outcome while your partner keeps changing his mind between parenting and abortion. Perhaps you have already started making plans or taking the next steps. His indecision may have you re-thinking your options .
Facing His Indecision Between Parenting and Abortion: Questions to Consider
Here are some helpful questions to consider if your partner keeps changing his mind between parenting and abortion …
How much do you value his opinion and support? Is this a relationship that has a future and the potential to grow over time? In healthy relationships, we value the opinions and thoughts of those that we care about deeply and who truly care about us. What is the level of your commitment to each other? Is this a person who has your best interests at heart? Before putting much weight on his wavering indecision, consider your relationship and if you can trust in his support whether you decide on parenting or abortion. Will he be there no matter what you decide?
What do YOU want to do? When it comes to an unexpected pregnancy, loved ones and friends may have strong opinions about your decision. Regardless of how everyone else feels, you need to first figure out what your own thoughts are about parenting and abortion. At the end of the day, it's a decision that mostly impacts you, and should be made with that in mind.
The good news is that in most cases, you have some time to figure these things out. However, it's important to understand that when it comes to abortion, your options are affected by how far along you are in your pregnancy. Pause to take a step back from the indecisive confusion of your partner and gather more information. Take some time to evaluate each option of parenting and abortion, and gather support on how you might handle each one. Perhaps there's another trusted friend or family member that can be by your side while your partner faces his own indecision. Process through your own thoughts and questions with a counselor, religious leader, or pregnancy consultant at a local women's center.
If your partner keeps changing his mind between parenting and abortion, Avenue Women's Center is a great first step. We have been helping women navigate their pregnancy decisions for almost 40 years. Our free pregnancy consultations with our caring staff will provide the accurate information and reliable support you need to process through your pregnancy options, including parenting and abortion. Call, chat, email, or text today for an appointment!
The information provided here is general in nature.  It is not a substitute for a consultation with a medical professional. Before any medical procedure, it is imperative that you discuss your personal medical history, risks, and concerns with your doctor. If you have questions during or after a procedure, your doctor should be immediately contacted. Avenue Women's Center is not an emergency center.  If you are experiencing severe symptoms, such as bleeding and/or pain, seek immediate medical attention.  Contact your physician, go to an emergency room, or call 911.