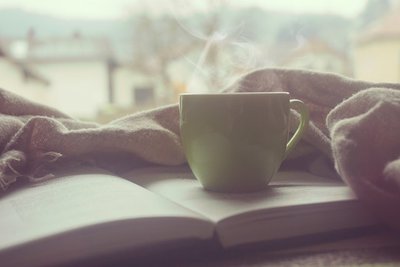 Herbal abortion, or attempting to abort through the use of food, drugs, or home remedies, has been in use since ancient times. Some women may be drawn to a more "herbal" approach due to it seeming more "natural." Others may be interested due to finances, confidentiality or other circumstances. We're here to look into herbal abortion and provide some further information about this topic.
Avenue Women's Center is the first step for women experiencing unplanned pregnancy. From our free medical-grade pregnancy test which can verify (or not) a suspected positive pregnancy result as soon as ten days after the possible time of conception, to a private, confidential pregnancy consultation with one of our experienced client advocates, we are committed to work with our clients in a respectful, nonjudgmental, caring atmosphere. Many of our services are free of cost to you. Please contact us for an appointment at one of our five DuPage County locations.
Before we go much further about herbal abortion, it's important to note the availability of credible resources on this topic. THE FIRST THING WE WANT TO ESTABLISH IS THAT ALL OF THE ONLINE ARTICLES AND POSTS ON THIS TOPIC, WE WERE UNABLE TO FIND ANY FROM A WELL-KNOWN PROFESSIONAL OR MEDICAL SOURCE. We seek to share information from such resources as Mayo Clinic, Web MD, and others with credible contributors from the medical field. Much of the information we were able to locate on herbal abortion came from knowledge-sharing sites or blogs in which contributors were not necessarily credentialed medical practitioners. Personal experiences were documented, which can go in any number of directions. Many articles included disclaimers about their content, and almost every one contained cautions about any home-made abortion attempts that sought to by-pass a medical professional. Perhaps the most often repeated idea was "Natural does not mean safe." We strongly advise against visiting such sites and encourage talking with a medical professional about pregnancy options.
So, if you're looking into herbal abortion, our recommendation is to caution against any "home remedy" attempts at ending a pregnancy. Anything conducted at home or through the insight or advice from an article online does not take into consideration your personal health and the risks and medical issues that may arise.
If you're looking into herbal abortion, the services of Avenue Women's Center can be of benefit to you. Have you confirmed your pregnancy? Do you know how far along you might be? As you examine and weigh your options, we hope you will allow us to learn about your unique situation, to listen to the things you're thinking and feeling, and to come beside you as you make this challenging journey. It is not an easy thing to face. You don't need to do it alone. Call, text, email or chat with us today to make an appointment at one of our five office locations: Elmhurst, Glen Ellyn / Lombard, Naperville, West Chicago, and Wood Dale, Illinois. We hope to hear from you soon!
Reviewed by Patricia Kuenzi, APN-CNP, MSN, ANP, PNP.
The information provided here is general in nature.  It is not a substitute for a consultation with a medical professional. Before any medical procedure, it is imperative that you discuss your personal medical history, risks, and concerns with your doctor. If you have questions during or after a procedure, your doctor should be immediately contacted. Avenue Women's Center is not an emergency center.  If you are experiencing severe symptoms, such as bleeding and/or pain, seek immediate medical attention.  Contact your physician, go to an emergency room, or call 911.