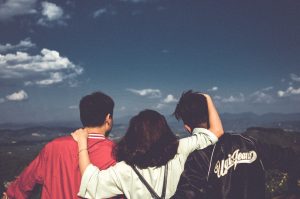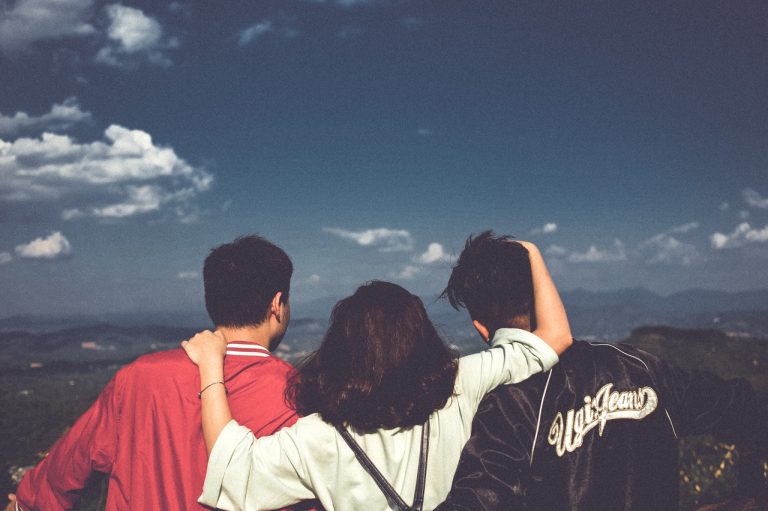 Finding out you're pregnant can bring up a lot of new emotions. These emotions can be even more difficult to process when a pregnancy is unexpected. Maybe the circumstances surrounding this unexpected pregnancy make the situation even more stressful. You might find yourself pregnant by somebody you aren't even in a committed, romantic relationship with. "We're just friends! There's no way we can become parents!" Maybe your friendship is a no-strings-attached or friends-with-benefits sort of situation. Whatever place you find yourself in, maybe you are nervous, stressed, or scared and don't know how to go forward.
Do you find yourself facing an unexpected pregnancy? Maybe you're pregnant by somebody you aren't committed to and the idea of becoming a parent is terrifying. Avenue Women's Center is here for you. We have been partnering with women and men since 1981. We understand each person's situation is unique. Our expert and caring pregnancy consultants are ready to offer you a nonjudgmental, unbiased space to process your emotions and choices and make sure you know what resources are available to you.
Call, chat, email, or text us today to make your appointment!
Processing Your Options
Finding yourself unexpectedly pregnant by somebody who is just a friend can be a difficult situation to process through. Maybe you are experiencing shame, confusion, or fear. Perhaps you aren't sure what pregnancy choice to make because you don't know how your friend will feel. Before you make any decisions, it's really important to take time to consider and process your options.
Take Time to Process by Yourself.
When we're faced with unexpected situations and choices, it's important to take time to process our thoughts and feelings on our own. Sometimes this looks like reconnecting with yourself through enjoying a hobby, making a list, journaling, or something else. What is it YOU are feeling and thinking? What are YOUR values and desires in life and for this unexpected pregnancy? It's important to remain true to yourself and choose what is best for your health.
Talk to Your Friend.
The next best step you can take is to talk with your friend. You have no way of knowing how he will feel about this news unless you take some time to have a discussion. Make sure to choose a time without distractions or other obligations so you can both be clear-headed and focused. Would he be okay with parenting? How would he respond to you choosing parenting without him? Would he be okay with abortion or adoption?
Talk to Those Close to You.
Sometimes others who are close to us can offer a new perspective on a situation. It's possible they have some insight you didn't think of or, maybe, they could prove to be a great support system for you in this unexpected pregnancy. Consider sharing the news with a trusted family member, counselor, medical professional, or expert at your local pregnancy center.
Talk to an Unbiased Professional.
Having an expert who can listen to your story and give you the information you need can be really helpful in the decision-making process. A pregnancy consultant can help you confirm your pregnancy with a medical-grade pregnancy test and talk to you about steps to take to see if your pregnancy is viable (will continue on its own). This information can impact the decision-making process.
As always, it's important to make the decision YOU feel empowered and ready to make. Only you can decide what is truly best for you.
Do you find yourself facing an unexpected pregnancy with somebody you consider just a friend? This can be a difficult path to walk through. Avenue Women's Center is here to offer you nonjudgmental, unbiased space to consider your pregnancy options and the resources available to you. Our expert and caring pregnancy consultants are ready to partner with you and help you in whatever ways they can. We strive to maintain your personal health and privacy by offering limited medical services and confidential consultations.
Reach out today to make your appointment!
The information provided here is general in nature.  It is not a substitute for a consultation with a medical professional. Before any medical procedure, it is imperative that you discuss your personal medical history, risks, and concerns with your doctor. If you have questions during or after a procedure, your doctor should be immediately contacted. Avenue Women's Center is not an emergency center.  If you are experiencing severe symptoms, such as bleeding and/or pain, seek immediate medical attention.  Contact your physician, go to an emergency room, or call 911.