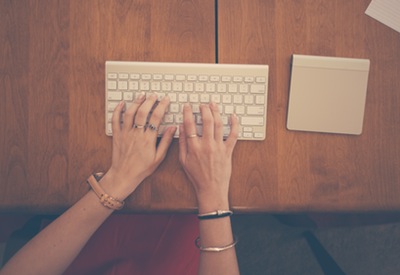 The phrase " D.I.Y (Do It Yourself)" has become very popular. From D.I.Y decorations to D.I.Y gifts to D.I.Y businesses, there are so many ways we are able to do things and make things on our own. Often times, we can easily search online and find ways of creating something or fixing something, without the extra hassle or expenses. That's why if someone were to search the phrase "homemade abortion," there's a good chance they will find information. But what does "homemade abortion" really mean? Some women look into homemade abortions for two reasons: lower cost and privacy.
If you or someone you know is looking into their pregnancy options, please contact us today.
How safe is a homemade abortion? Women could be tempted to think of a homemade abortion as a more "natural" route, however, there are serious concerns to be aware of. Some concerns can be drawn from looking at other countries ("developing regions"), where access to legal abortion is restricted and homemade abortion attempts are more common. The "Induced Abortion Worldwide" Fact Sheet published by the Guttmacher Institute in 2016* includes the following points:
"The proportion of abortions that are performed under unsafe conditions is not currently known. However, complications from unsafe abortions are common in developing regions, where the procedure is often highly restricted. Estimates for 2012 indicate that 6.9 million women in these regions were treated for complications from unsafe abortions, corresponding to a rate of 6.9 women treated per 1,000 women aged 15–44 ….
Almost all abortion-related deaths occur in developing countries, with the highest number occurring in Africa. Recent studies estimate that 8–18% of maternal deaths worldwide are due to unsafe abortion, and the number of abortion-related deaths in 2014 ranged from 22,500 to 44,000."
There are many reasons to avoid homemade abortion. Some of those include:
With a homemade abortion, even though you may be using "natural" means, overdosing on those means or taking in excess can lead to serious health issues.
A homemade abortion has the possibility of failing to remove all of the contents in the uterus, which can cause further complications and infection.
An abortion is a medical procedure, designed to be supervised and completed by a medical professional. Taking something that is meant to be handled by a medical professional into our own hands can put our health – even our lives – at risk.
We understand if low cost and privacy are important to you. Of course, YOU and your health are most important. In no circumstances would we recommend that you move forward with a homemade abortion attempt.
Can Avenue Women's Center help you? We are here to serve Chicagoland women who are researching options for their pregnancy. We offer many services that are free and confidential. Our caring and compassionate client advocates are ready to talk with you. Please contact us today by chat, email, text, or call! Your unique situation matters to us!
The information provided here is general in nature.  It is not a substitute for a consultation with a medical professional. Before any medical procedure, it is imperative that you discuss your personal medical history, risks, and concerns with your doctor. If you have questions during or after a procedure, your doctor should be immediately contacted. Avenue Women's Center is not an emergency center.  If you are experiencing severe symptoms, such as bleeding and/or pain, seek immediate medical attention.  Contact your physician, go to an emergency room, or call 911.