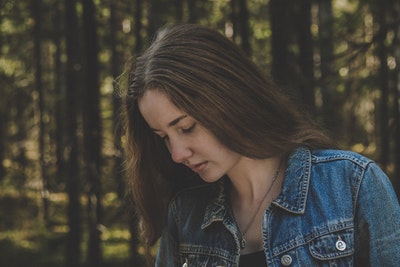 Taking a pregnancy test can be a nerve-racking experience. While some might be disappointed by a negative result, others could feel a rushing wave of relief wash over them. Every minute spent waiting for a pregnancy test result was filled with fear, panic, and flashes of regret. They start thinking about every choice and every situation that led them to this moment, wondering how it could have been a different path. For some women, a negative pregnancy test result can be a life-changing experience.
If you think you might be pregnant, an accurate test is a vital first step forward. At Avenue Women's Center, we believe that all women deserve access to dependable test results. We offer free, medical-grade pregnancy tests accurate just 10 days after possible conception at each of our five DuPage County locations in Illinois. Our expert client advocates will walk you through the process in a confidential environment, and discuss your results and options in a private, nonjudgmental pregnancy consultation afterward. Contact us today for your free appointment and let us support you in your first steps forward!
When a negative pregnancy test came back about a decade ago, I knew my response of relief had greater meaning for my life at the time. Even in my early 20s, I felt too young to be a parent. I was searching for love in damaging relationships, and I couldn't even afford to support myself, let alone anyone else. I thought I was doing enough to prevent a pregnancy, but as I watched the test window I felt a surge of anxiety and remorse. "Please be negative," I kept repeating. I felt frozen in that moment, and I never wanted to feel that kind of panic again.
I didn't just feel relief with a negative test result, I felt different. I realized the path that led me to this point was not one to a better future. I alone had the power to change that, and I had to start making different choices if I wanted a different life. The pregnancy scare empowered me to change my path forward.
When the wake-up call comes, how will you answer it?
If you're in a similar situation, you might find yourself asking some tough questions. Why are you hoping for a negative pregnancy test? What are some reasons why you don't feel ready for the possibility of being pregnant? Do you feel too young for a pregnancy? Is your relationship unstable? Do you feel like your partner wouldn't support you in a pregnancy decision? Your answers might be hard to face, but they also provide an opportunity to better understand yourself and your current life circumstances. Could a negative pregnancy test be your personal wake-up call for a different path forward, too? How will you answer it?
Challenging yourself for change …
When I hoped for a negative pregnancy test, I had to take a step back from everything to see forward. I looked deeper into myself to understand what was driving me toward my choices. It took me a while, but after answering some of those tough questions above, I finally saw the real reasons within. I began to see how I could refocus my intentions, my actions, and my energy toward a life I wanted to lead. I hoped the next time I faced the possibility of a pregnancy, I would be ready for whatever result came my way instead of pleading for a test to be negative.
Something inside might be calling out for a change if you're hoping for a negative pregnancy test. Does this experience have you rethinking your choices? How can you start making changes? Could you refocus your energy into different areas of your life? What are your next steps forward? A negative pregnancy test can turn into more than just a sigh of relief, it can be a chance to change your path ahead and give yourself new opportunities.
If you are hoping for a negative result, it can be difficult to face a pregnancy test on your own. Avenue Women's Center cares about supporting you with our free pregnancy services. Our caring client advocates will be there for you through every step of the pregnancy test process, and take the time to address your personalized pregnancy concerns in a consultation afterward. We understand that each pregnancy situation is different, and we offer you empathetic and nonjudgmental support. Reach out to Avenue make your free appointment with us today!
The information provided here is general in nature.  It is not a substitute for a consultation with a medical professional. Before any medical procedure, it is imperative that you discuss your personal medical history, risks, and concerns with your doctor. If you have questions during or after a procedure, your doctor should be immediately contacted. Avenue Women's Center is not an emergency center.  If you are experiencing severe symptoms, such as bleeding and/or pain, seek immediate medical attention.  Contact your physician, go to an emergency room, or call 911.