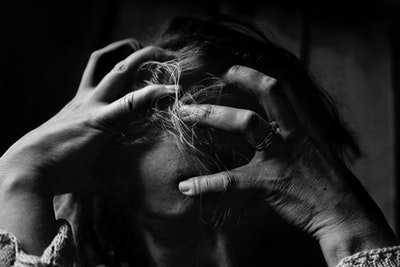 As women, sometimes our moods aren't always entirely our own. Pesky hormones can creep into our emotions without any invitation or warning. We have an extra layer of unpredictability when it comes to these uninvited guests that can affect our bodies, our minds, and our feelings. There are all kinds of unique ways we cope with our monthly surge of menstruation hormones. But what happens when you become unexpectedly pregnant and your hormones start on a path you've never been down before? What role do hormones play in a pregnancy decision? And how do you separate them from your thoughts and emotions to make your best decision?
If you're facing an unexpected pregnancy decision and uncertain about your options, come into an Avenue Women's Center location nearest you today. We have served women in the DuPage County area for almost 40 years, and we care about supporting you with our free pregnancy decision services. We provide medical-grade tests to confirm your pregnancy and private consultations to go over all of your options with an expert client advocate. Contact us today for your free appointment in Elmhurst, Glen Ellyn / Lombard, Naperville, West Chicago, or Wood Dale, Illinois!
Unchartered Hormones in a Pregnancy
If you're anything like most women, your period hormones cause ebbs and flows in your emotions. We cry or get angry at things that otherwise wouldn't have upset us. We might have sharp mood swings for no logical reason, including anxiety, depression, or irritability. We didn't ask for these hormone takeovers, but here they are just hanging out inside of us and taking liberty with our thoughts and feelings. So what are our unique womanly hormones, exactly? And what happens to them when we become pregnant?
You've likely heard about the hormones estrogen and progesterone, but maybe you aren't completely familiar with they actually do. Estrogen "causes puberty, prepares the body and uterus for pregnancy, and regulates the menstrual cycle."* Progesterone is a similar hormone that "assists with the menstrual cycle and plays a role in pregnancy."* When a woman is pregnant, both of these hormones increase in her system over time and can affect how she thinks and feels. As the American Pregnancy Association states, "This increase in hormones can have an impact on your emotions and your brain's ability to monitor those emotions." So, when you're unexpectedly pregnant and feeling out of sorts, take some comfort in knowing that it's normal to experience heightened emotions from your hormones.
Separating Hormones from a Pregnancy Decision
An unexpected pregnancy can already be a highly emotional time, even without surging and changing hormones. It can feel completely overwhelming to face a pregnancy decision and take your hormones out of the equation. How can you deal with them and make your best pregnancy decision at the same time?
Facts and Feelings. One way to make an informed decision is putting aside the emotional part of a pregnancy decision and learning the facts about each of your options. Gather information about abortion risks, effects, and procedures. Research local adoption options in your state, and what types of adoption plans might be possible for your personal situation. Learn about the different community resources and support systems available if you choose to become a parent.
Take Care of Yourself While You Decide. Sleep might not come easily when your mind is racing in a million directions. However, rest is extremely important to you cognitive functions and your ability to think clearly. Find ways to relax and find calm as you think through your options. Read a book, take a bath, have a movie night in … whatever helps you unwind. It is vital that you take the time to practice self-care while you decide what to do about your unexpected pregnancy—no matter which options you're considering.
At Avenue Women's Center, we understand that an unexpected pregnancy situation can feel overwhelming. We are here to support you with free and completely confidential options consultations. Our expert staff will go over all of your pregnancy options of parenting, adoption, and abortion in a secure, nonjudgmental, and compassionate environment. You don't have to face this decision on your own—we care about being there for you when you need it the most! Call, text, chat, or email us to learn more!
---
References:
American Pregnancy Association. (2019). Pregnancy Emotions. Retrieved from: https://americanpregnancy.org/pregnancy-concerns/pregnancy-emotions/.
Hormone Health Network®. (2019). What Are Hormones, And What Do They Do? Retrieved from: https://www.hormone.org/hormones-and-health/hormones/hormones-and-what-do-they-do.
Woman's Day. Jio, Sarah, and Natale, Nicol. (2019, February). Ovulation Hormones: Here's How The Menstrual Cycle Phases Affect Your Mood. Retrieved from: https://www.womansday.com/health-fitness/womens-health/a1605/a-month-in-the-life-of-your-hormones-107587/.
Reviewed by Patricia Kuenzi, APN-CNP, MSN, ANP, PNP.
The information provided here is general in nature.  It is not a substitute for a consultation with a medical professional. Before any medical procedure, it is imperative that you discuss your personal medical history, risks, and concerns with your doctor. If you have questions during or after a procedure, your doctor should be immediately contacted. Avenue Women's Center is not an emergency center.  If you are experiencing severe symptoms, such as bleeding and/or pain, seek immediate medical attention.  Contact your physician, go to an emergency room, or call 911.