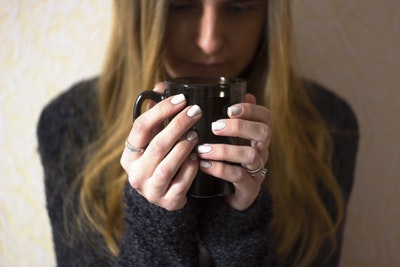 How accurate are pregnancy tests? That's a good question! Especially if you've just taken one and gotten a result you were not hoping for. Read on for some quick facts and tips about pregnancy tests, how they work, and what to be aware of with regard to their use and accuracy.
If you're still uncertain about the results of one or more home pregnancy tests you've taken, Avenue Women's Center has a simple and FREE solution for you. As the first step for women facing the possibility of an unplanned pregnancy, Avenue Women's Center provides a free, medical grade pregnancy test that's accurate just ten days after the possible time of conception. As you'll see from the information to follow, one of the most frequent problems with getting an accurate result is taking a home pregnancy test too soon. If waiting until a week past a missed period feels too long for you to confirm – or un-confirm – your results, please contact us.
So how does a pregnancy test work?
A pregnancy test measures the hormone human chorionic gonadotropin (hCG), in a woman's bloodstream or urine. (A blood test for pregnancy is done in a doctor's office. It can detect pregnancy earlier than a urine test, but it often takes longer to get the results.) hCG begins to be released into the urine or bloodstream shortly after a fertilized egg implants itself into the uterine lining. The concentration of hCG increases rapidly, as much as doubling every two to three days.
Why is the timing of the test important?
First, although implantation usually happens about six days after fertilization, that is not always consistent. One woman's ovulation schedule may not be the same as another's, and ovulation can even vary from one month to the next for the same woman. Some women naturally have a higher level of hCG than others, so they may get accurate results earlier.
If taken too soon, the hCG level may not be high enough to register with some pregnancy tests. Although some home tests claim to be accurate as early as the first day of a missed period, many are not sensitive enough to diagnose pregnancy that soon. It's not uncommon for a woman who is pregnant to get a false pregnancy test result during the first few days of a missed period. It is generally recommend you wait at least a week after a missed period for the most accurate result from a home pregnancy test. (Information such as how soon you can take the test can generally be verified on the back of the test packaging or the insert.)
In addition to testing too soon, or variations in the timing of ovulation, what other factors might diminish accuracy?
The urine tested is too dilute. Perhaps you drank large amounts of fluid just before testing. It's best to take the test first thing in the morning as your urine is more concentrated then.
Did you check the results too soon or too late after taking the test? If you check too soon, or if you let the test sit too long after taking it, the results may be invalid. The recommended time for reading the test may vary by the brand. Be sure to follow closely all the instructions that come with the test.
Is the test too old? Do not use a test that's past the expiration date on the box.
Are you taking medications that can affect the accuracy of the test? If you are taking certain diuretics or antihistamines, you may be pregnant but receive a false negative result. Blood or protein in our urine could also result in a false-negative at times.
Anti-convulsants or tranquilizers can affect a test and sometimes result in a false positive.
How accurate are pregnancy tests?
Positive test results are more likely to be true than negative results. In general, a false-positive result from a home pregnancy test is very rare. If you have taken the test correctly and it tells you it is positive, you probably are pregnant. It's more possible for you to receive a false-negative because of the errors in taking the test which are noted above.
What if you're not sure of the results of your test?
Especially if you have taken two or more tests and gotten different results, or if you have other reason to believe the test may not be accurate, you may want to re-test.
To schedule a free medical-grade pregnancy test, contact Avenue Women's Center. We also provide many other services surrounding unplanned pregnancies, often at no cost to you. Call, text, or email us today to set up an appointment right away at one of our five DuPage County locations: Elmhurst, Glen Ellyn / Lombard, Naperville, West Chicago, and Wood Dale, Illinois. Same day appointments are often available. We look forward to hearing from you.
---
References:
Mayo Clinic. (2015, December). Home pregnancy tests: Can you trust the results? Retrieved from: https://www.mayoclinic.org/healthy-lifestyle/getting-pregnant/in-depth/home-pregnancy-tests/art-20047940
WebMD. (2018, January). Pregnancy Tests. Retrieved from: https://www.webmd.com/baby/guide/pregnancy-tests#1
American Pregnancy Association. (2017, March). Understanding Pregnancy Tests: Urine & Blood. Retrieved from: http://americanpregnancy.org/getting-pregnant/understanding-pregnancy-tests
Office on Women's Health, US Department of Health and Human Services. (2018, February). Knowing if you are pregnant. Retrieved from: https://www.womenshealth.gov/pregnancy/you-get-pregnant/knowing-if-you-are-pregnant/#2
Reviewed by Patricia Kuenzi, APN-CNP, MSN, ANP, PNP.
The information provided here is general in nature.  It is not a substitute for a consultation with a medical professional. Before any medical procedure, it is imperative that you discuss your personal medical history, risks, and concerns with your doctor. If you have questions during or after a procedure, your doctor should be immediately contacted. Avenue Women's Center is not an emergency center.  If you are experiencing severe symptoms, such as bleeding and/or pain, seek immediate medical attention.  Contact your physician, go to an emergency room, or call 911.