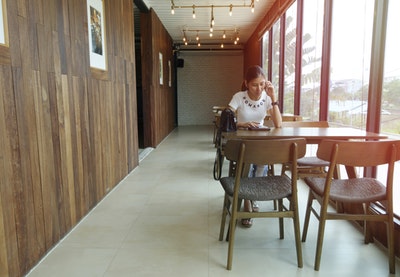 "How can I find a free abortion clinic near me?" If this is a question on your mind at this time, it sounds as though you're dealing with two serious and challenging circumstances: an unplanned pregnancy, and limited finances for your next step. Although the question doesn't necessarily indicate it, there may be more that you're facing as well. Do any of these next words resonate with you just now?
Are you facing an unplanned pregnancy? Avenue Women's Center is the first step for women making a pregnancy decision in the Chicago area. Have you confirmed your pregnancy with a pregnancy test? We offer accurate medical grade pregnancy tests at no cost. Also, our experienced client advocates can provide you with information regarding your options during a private pregnancy consultation. Contact us today to schedule an appointment.
In looking for a free abortion clinic, as mentioned above, the first step is to confirm your pregnancy. The next step is to find out how far along you might be. A limited ultrasound can give you information in regards to the viability of your pregnancy (is it likely to continue?), as well as how many weeks gestation you are. This information will be important when looking into your pregnancy options, and is a service that may be provided at Avenue Women's Center free of charge.
The next step is to share your situation with someone you trust. Have you opened up to anyone? Have you received the helpful responses you hoped for? Expressions of emotional support? Offers of assistance? Someone to stick with you through this difficult experience? We hope this for you, but realize it's not always the case.
Or maybe you've not felt confident enough in anyone else to confide in them. Has it been difficult to identify someone you believe you could trust, or count on at this time to support you in your circumstance? Is there anyone who will meet you without judgment, criticism or rejection?
If you are feeling alone and at a loss as to what to do next… If your question, "How can I find a free abortion clinic near me?" is another way of asking, "Is there somebody out there who cares about my needs?"… Avenue Women's Center is a place you can turn to. What would we be able to help you with?…
We are a non-profit, limited medical clinic for women, providing assistance and support since 1981 to those who have walked in your shoes. One of the best things you can do for yourself right now it to meet with a Avenue Women's Center client advocate for a free, no-obligation pregnancy consultation. You will be treated with respect and compassionate care. Knowing it's often much easier to be open and honest with someone somewhat removed from a sensitive situation, while we do not have referrals to free abortion clinics, we provide a safe place to ask any questions without embarrassment or fear of judgment. All our services are strictly confidential. We will walk with you throughout this difficult chapter, and stay with you wherever the path leads you.
Please contact us today for an appointment at one of our five DuPage County locations: Elmhurst, Glen Ellyn / Lombard, Naperville, West Chicago, and Wood Dale, Illinois. Call, chat, email or text right away. We are waiting to hear from you.
The information provided here is general in nature.  It is not a substitute for a consultation with a medical professional. Before any medical procedure, it is imperative that you discuss your personal medical history, risks, and concerns with your doctor. If you have questions during or after a procedure, your doctor should be immediately contacted. Avenue Women's Center is not an emergency center.  If you are experiencing severe symptoms, such as bleeding and/or pain, seek immediate medical attention.  Contact your physician, go to an emergency room, or call 911.