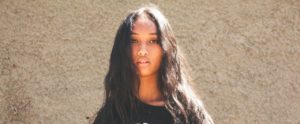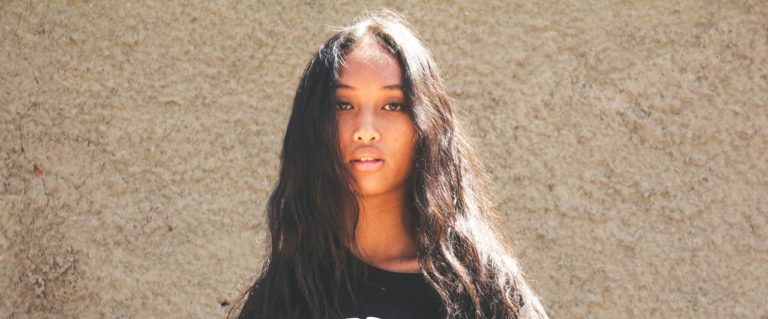 If you're a woman who has never had her period before, learning about a potential unexpected pregnancy might have come as a shock. You may have assumed your lack of menstrual cycles meant you were unable to conceive. While it may be uncommon, it is possible to become pregnant without having had your period. This sudden news can seem life-altering. And you may want to take a moment to breathe and settle your emotions. It's understandable that this may be distressing. There may be feelings of surprise and anxiety. You may not feel prepared for this situation. And it's normal to be confused about what to do after learning you're pregnant. Where can you go for guidance and relevant information? How can you gradually get started with the decision-making process?
Concerned about a possible pregnancy without ever having your period before? Avenue Women's Center offers free confidential support, relevant services, and reliable information at no cost in our six DuPage County locations. Our medical-grade pregnancy tests are accurate just ten days after possible conception. Our expert staff will walk you through your three options of abortion, adoption, and parenting. We'll listen to your unique situation, and answer your questions during a private consultation appointment.
Call, chat, email, or text us to set up your free services today!
Pregnancy and Your Period
There's a wide variety of reasons why you may not have had a period before. These may have to do with hormonal balances or lifestyle factors such as excessive exercise or the consumption of certain medications. If you're over the age of 15 and have not begun to menstruate, you may want to consult a healthcare provider.
It's understandable that you might have assumed a lack of a menstrual cycle meant you couldn't get pregnant. But even if you've yet to experience your first period, pregnancy is still possible because it's typically related to ovulation. Even if you're not menstruating, you may still be ovulating. Therefore, you may want to be careful when engaging in sexual intercourse.
At the start of each cycle, your ovaries receive a signal from specific hormones in your body that tells them to develop an egg. Contained within a follicle, the egg grows after being stimulated by your hormones. This process typically lasts for 12 to 14 days. Once the follicle bursts open, the egg is released from the ovary, and it generally lives for 12 to 24 hours.
While the egg has a short lifespan, sperm can survive inside of your reproductive system for five days. And if it has the chance to fertilize an egg, you may become pregnant. Since you are not having a period, you may not be ovulating regularly. But this doesn't necessarily mean you cannot ovulate. Menstruation typically marks the end of a cycle. Without your period, it can be difficult to determine when ovulation is occurring.
What to Do If You Suspect You're Pregnant
Since your period is not something you've had before, you may be uncertain if you're pregnant or not. To confirm your condition, you may want to take a pregnancy test through a doctor or a first-step options clinic. Once you've begun to consult with a professional resource, you can begin asking questions about your options of abortion, adoption, and parenting. And you can see what steps you may need to take before you follow through with one of your decisions.  
If it's early in your pregnancy, gestational age can be hard to track. You may think you're 6 weeks pregnant, but it actually turns out you're 8 weeks. How far along you are is often relevant to your decision to continue the pregnancy or not. The pregnancy's age usually determines whether or not you will have to undergo or surgical or non-surgical abortion. There's also the possibility of risks early in pregnancy. An ultrasound exam can help you learn more about these possibilities.
It may be a good idea to be tested for a sexually transmitted disease (STD) before you decide. Bacteria related to an STD can spread if it remains undetected. To avoid having to seek more extensive medical care, you may want to inquire about where you can go for testing.
Next Steps with A Possible Pregnancy
This may seem like a lot to take in, but try to remember you have plenty of time. There's no need to rush yourself. It may be of benefit to you if you focus on accomplishing each step one at a time. No matter what choice you make, it's likely to have a big impact on your life. And there's nothing wrong with spending a few days or weeks thoroughly considering all of your options.
Have you recently found yourself surprised at the news of an unexpected pregnancy, or are you concerned you may be experiencing one? Avenue Women's Center is here to work with you by providing you with free services and confidential support. By offering limited medical services and in-depth information regarding your pregnancy options, we can assist you in taking the next steps of your pregnancy decision.
Reach out today to have your unexpected pregnancy questions answered by our expert staff!
_______________
References:
Reviewed by Patricia Kuenzi, APN-CNP, MSN, ANP, PNP.
The information provided here is general in nature.  It is not a substitute for a consultation with a medical professional. Before any medical procedure, it is imperative that you discuss your personal medical history, risks, and concerns with your doctor. If you have questions during or after a procedure, your doctor should be immediately contacted. Avenue Women's Center is not an emergency center.  If you are experiencing severe symptoms, such as bleeding and/or pain, seek immediate medical attention.  Contact your physician, go to an emergency room, or call 911.