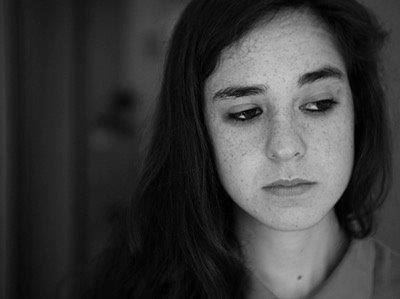 I came across a song recently, and these lyrics caught my attention:
"How could this happen to me?
I made my mistakes
I've got no where to run
The night goes on
As I'm fading away
I'm sick of this life
I just wanna scream
How could this happen to me?"
This is the chorus of a song, "Untitled," by Simple Plan, a Canadian rock band.
"How could this happen to me?" Have you ever been in a situation that caused you to ask this question? Are you in a place where these words are speaking to you? If you are facing an unplanned pregnancy, they could certainly reflect what you are thinking and feeling at this time.
First, we're sorry that you find yourself in this place. Our lives often include very difficult times that must be navigated. An unintended pregnancy would definitely be one of those. Next, please be aware you're not the only one who's encountered this dilemma. Although you may feel you've got no where to run, we want you to know there is help for you at Avenue Women's Center.
To schedule an appointment, or for more information, please contact us today.
Since 1981, Avenue Women's Center has served as the first step for women of all ages and circumstances in DuPage County and the Chicagoland area who are facing unplanned pregnancies. For getting through this night, we understand how important it can be to have someone to come beside you as you address the decisions that are in front of you. We know that every situation is unique, and it is our commitment to support each client as an individual with respectful, compassionate care. Our trained pregnancy consultants are experienced and nonjudgmental, and they can work with you in ways that a close friend or family member may not be able to.
We can assist you with a medical-grade pregnancy test to confirm (or un-confirm) the pregnancy, a private, confidential consultation to discuss options available for your best possible pregnancy decision, and other services as well – many of which are free of charge to you.
If you are asking yourself, "How could this happen to me?" and wondering if there is hope for your future, please call us. You can reach us by phone, text, email or chat. We have offices in Elmhurst, Glen Ellyn / Lombard, Naperville, and Wood Dale, Illinois. You don't need to go through this alone. We are here to take this journey with you. We will be honored to serve you.
The information provided here is general in nature.  It is not a substitute for a consultation with a medical professional. Before any medical procedure, it is imperative that you discuss your personal medical history, risks, and concerns with your doctor. If you have questions during or after a procedure, your doctor should be immediately contacted. Avenue Women's Center is not an emergency center.  If you are experiencing severe symptoms, such as bleeding and/or pain, seek immediate medical attention.  Contact your physician, go to an emergency room, or call 911.