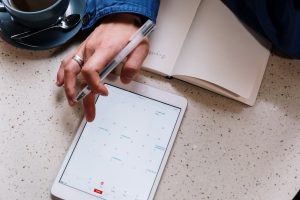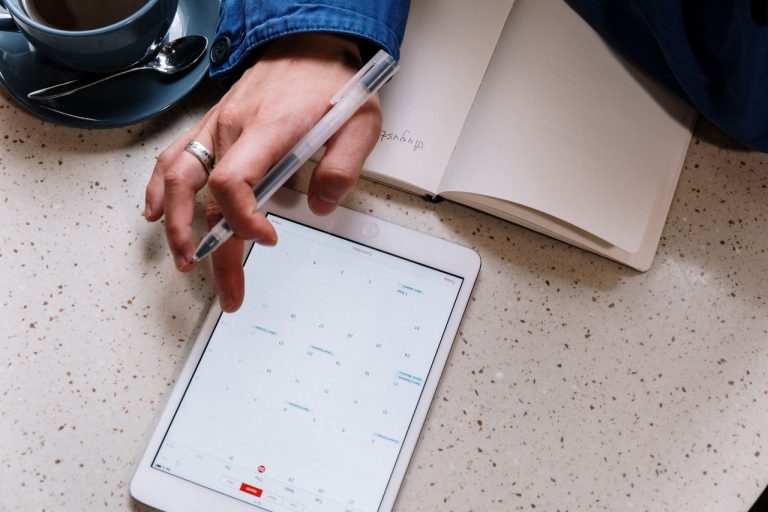 An unexpected pregnancy can introduce changes in your life. Some of them are of a more physical nature. It's normal to have questions about the development of your pregnancy. You may also be wondering what will happen to your body the further along you are. This new situation might have come suddenly, but it's recommended you take your time. Some women may wait until they learn more about their pregnancy before making a decision about it. What are the pieces of information needed for your first trimester? How do you determine what is happening week by week during your pregnancy?
Facing an unexpected pregnancy can be overwhelming, but it's helpful to gather reliable information before committing to a decision. Understanding your gestational age is a great place to start. Avenue Women's Center is here to help. First, you can confirm your pregnancy through a free, medical-grade pregnancy test. Then you can learn more about how far along you are and any early pregnancy risks during an ultrasound exam. We'll also sit down to chat with you about your options of abortion, adoption, and parenting. We're here to help guide you through this journey and build confidence in your decision.
Contact us today to schedule your free consultation appointment!
How Do I Calculate How Far Along My Pregnancy Is?  
Figuring out how many weeks into the pregnancy you are can be confusing. Typically, you cannot assess the precise moment when ovulation might have occurred. What you will usually do to determine your pregnancy's age is count from the first day of your last menstrual period (LMP). The estimated gestational age of your pregnancy can be calculated from this if you know when your last cycle was.
You may want to schedule an ultrasound exam just to be certain of your pregnancy's age. This can be arranged through a healthcare provider or a first-step options clinic. An ultrasound exam can usually be performed as early as the fifth or sixth week after your LMP.
What's Happening Week By Week During My Pregnancy?  
Six Weeks:
This is when most women discover they're pregnant. There may be tenderness in your breasts and cramping. Some women also experience spotting at six weeks. Light bleeding is often normal, but it's still recommended that you maintain communication with a medical professional. If the bleeding becomes heavier, it's important to rule out the possibility of a miscarriage.
Eight Weeks:
Your uterus is likely expanding at this point. It's also normal for your breasts to still be sensitive, as they're preparing for lactation. Another common change is an increase in your blood volume. If you have not met with a healthcare provider yet, you may want to do so now. A professional often needs to discuss your medical history with you. This is usually done to assess your health and determine if you're at risk for any complications.
Eleven Weeks:
Some women notice increased nail and hair growth during this week. It's thought this happens because of an increase in circulation. Or, it's possibly due to hormone changes. You may want to also be monitoring your weight. Morning sickness can cause you to lose a few pounds instead of gaining them. You may want to discuss any concerns you have about weight loss or gain with a professional resource.
Thirteen Weeks:
You may have stretch marks on your abdomen, breasts, hips, or buttocks. Morning sickness often subsides at this point, but some women experience heartburn. It's likely that your breasts have grown larger. This is probably because your mammary ducts are continuing to be prepared for milk production. It's possible you've noticed that you're gaining weight. You may be at the end of your first trimester. But you'll still want to communicate with a professional about how the rest of the pregnancy might look moving forward.
A lot may be happening right now. It can be hard to keep up with all of the changes. That's why it may be beneficial to talk with professional resources that can guide you through this unique journey.
Do you have questions about your pregnancy's development? Are you wondering what is happening each week and how that may impact your decision? Avenue Women's Center is a trusted form of support for clients facing an unexpected pregnancy. We'll walk you through your options of abortion, adoption, and parenting. Each of our centers in DuPage County is equipped to help you understand how your health might play a role in your choice. We can provide you with a free, limited ultrasound exam to answer questions about the state of your pregnancy. We want you to know that we're here for you as you contemplate your decisions.
Schedule your free appointment today to meet with one of our expert pregnancy consultants!
_______________
Reference:
American Pregnancy Association. Week by Week. Retrieved from: https://americanpregnancy.org/week-by-week/
Reviewed by Patricia Kuenzi, APN-CNP, MSN, ANP, PNP.
The information provided here is general in nature.  It is not a substitute for a consultation with a medical professional. Before any medical procedure, it is imperative that you discuss your personal medical history, risks, and concerns with your doctor. If you have questions during or after a procedure, your doctor should be immediately contacted. Avenue Women's Center is not an emergency center.  If you are experiencing severe symptoms, such as bleeding and/or pain, seek immediate medical attention.  Contact your physician, go to an emergency room, or call 911.