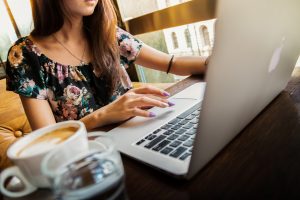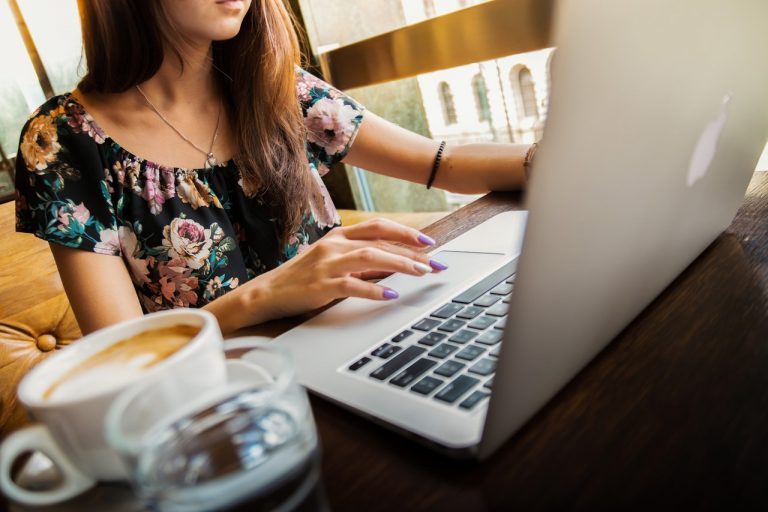 Making a decision about an unexpected pregnancy isn't always easy. But after consulting helpful resources and talking through your options, perhaps now you feel prepared to make a choice. You've come this far, and that's a huge victory. There might have been confusion and stress at first. Now, maybe you've decided the best course of action for you is not abortion or parenting, but adoption. This decision may feel right. But, how do you go through the process of selecting adoptive parents? Try to think back on when you were faced with your three unexpected pregnancy decisions. How did you go about finding the best option? Just like then, it may be best to slow down. Avoid rushing yourself and discuss the beginnings of your plan with a trusted source of support.
Have you decided to form an adoption plan, but you're unsure about where to go from here? Avenue Women's Center assists women in a wide variety of unexpected pregnancy situations. We provide accurate information and confidential support. During a free consultation appointment, our expert pregnancy consultant can help answer any questions you may have about adoption while providing resources for your next steps. We're here to listen and offer insight into all of your choices.
Contact us today to schedule your free appointment with us! 
What is the Process Usually Like for Picking Adoptive Parents?
Trying to find the right adoptive parents can seem intimidating. There may be a lot of questions. And since every woman's situation is unique, the answers each woman finds may be different. It's okay if you do not have a clear picture yet of the type of parents you may be looking for. It's normal to feel a little scared when you're faced with such a big decision. This is why locating a professional who can guide you as you begin looking over profiles can be an important step.
It may be a good idea to communicate with an adoption agency. A specialist can walk you through the steps of pre-screening each family to see if they match your needs. Remember that most agencies will allow you to be in charge of the process. So it may be a good idea to discuss what sort of things you think you may value in your ideal adoptive parents. After locating professional support, an adoption specialist may assist you with the following:
Reviewing Adoptive Parent Profiles:
An agency may show you profiles of families waiting to adopt and provide you with information about each of them. As you work with a professional to select the right adoptive parents, you can gradually begin to ask yourself questions: Do I have certain standards for parenthood that I'm not willing to negotiate on? What kind of environment do I want my child to be raised in? How often do I want to be able to communicate with the adoptive family and my child afterward? You may need some time to focus on these things before you make your selection. And analyzing your individual needs can build confidence in your decision.
Getting to Know the Adoptive Parents:
After discussing what you desire most in an adoptive family and taking the time to review parent profiles, you may feel ready to move forward with picking a couple or individual. An agency will usually introduce you to them once you're ready, assisting with scheduling a phone call or an in-person meeting. Once you've acquainted yourself with a potential family, how do you feel about them? Did you feel comfortable talking to them, and do they seem like the kind of people you can imagine raising your child? If you think it's a good fit, then the agency will work with you to process the rest of the adoption plan.
Will Deciding on Adoptive Parents Be Hard?  
No matter your circumstances, going through the steps of ensuring you have a successful adoption experience can be hard. There may be moments where you second-guess yourself, and perhaps there are worries about whether or not you're doing everything correctly. But not everything must be accomplished at once, and before you think about what happens after you pass the finish line, have you thought about how to prepare yourself at the starting line first?
Once you've found an adoption agency to communicate with, you're typically already halfway through the race. By staying in contact with experienced and informative professionals who can answer your questions, you can remain connected to support as you think about how to make the best decision for yourself.
Are you worried about how to go through the steps of choosing adoptive parents? Avenue Women's Center is here to help at any of our six locations through DuPage County. Our expert staff will provide reliable information to questions about your options, and we can assist you in establishing communication with an adoption agency. We know this may seem like a difficult journey, but we are here to navigate it with you in any way we can.
Reach out today to receive help from our compassionate pregnancy consultants!
_______________ 
Reference:  
The information provided here is general in nature.  It is not a substitute for a consultation with a medical professional. Before any medical procedure, it is imperative that you discuss your personal medical history, risks, and concerns with your doctor. If you have questions during or after a procedure, your doctor should be immediately contacted. Avenue Women's Center is not an emergency center.  If you are experiencing severe symptoms, such as bleeding and/or pain, seek immediate medical attention.  Contact your physician, go to an emergency room, or call 911.