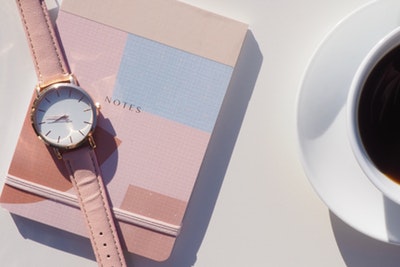 You've found yourself faced with an unexpected pregnancy, and while you may feel uncertain about your pregnancy options, perhaps outside forces are persuading you to have an abortion. Maybe you would like to continue the pregnancy, but the pressure you feel from a partner or from your parents is pushing you towards abortion. Feeling overwhelmed and anxious may create a desire to make a swift pregnancy decision. This can cause those claiming to be able to resolve your situation seem trustworthy, especially if you love or care for them. But in this case, you may find yourself wondering: is the abortion decision my own, or am I being pressured into it by someone else?
Avenue Women's Center understands the stress of making a pregnancy decision, and we offer assistance through our six locations in the Chicagoland area. We offer nonjudgmental and confidential support through our free pregnancy options consultations. Our expert client advocates are not directly involved in your situation and will gently walk you through all of your options in an unbiased manner. Schedule a free appointment with us today for a free pregnancy consultation!
Determining If an Abortion Decision Is Your Own
Here are some important considerations when determining if an abortion decision is your own:
How do you feel about the pregnancy? You've probably received advice from different people as you're considering your options. Some of them may tell you to have an abortion, but maybe you don't want to. Try not to feel like you must silence your disagreement if you're uncertain. You may feel more confident about your decision by taking the time to gain some clarity in sorting through any conflicting emotions you have towards the pregnancy. If you are leaning towards continuing the pregnancy, take some time to learn about the resources available to you for assistance in your local community.
Are you being pressured? Pressure tactics can be direct or indirect, and if the people involved are your parents, you may feel compelled to please them. Unexpected pregnancies can be a confusing time, and it's beneficial to have information regarding all of your choices. But sometimes coercion can discourage us from seeking alternatives, and those pressuring you may try to limit your access to pregnancy information. If the pressure escalates to a level where you fear for your safety, please don't hesitate to contact the police and seek help from other resources.
Where can you find help? Often it can be helpful to involve an unbiased third party into your pregnancy decision. Talking with a trusted relative or family friend, therapist, school counselor, or medical professional may give you further insight and support. Also, pregnancy decision centers like Avenue Women's Center are able to provide information and resources to help equip you in your next step.
Resources like Avenue Women's Center work to lift the burden from your shoulders. We offer you the chance to sit down with a pregnancy consultant for a free, confidential discussion about your options. We understand this can be a confusing time for you, and we offer any information you need to help you decide what is right for you. Know that you are not alone in your pregnancy decision, and Avenue Women's Center is here to address your unique concerns. Call, chat, email or text for an appointment today!
The information provided here is general in nature.  It is not a substitute for a consultation with a medical professional. Before any medical procedure, it is imperative that you discuss your personal medical history, risks, and concerns with your doctor. If you have questions during or after a procedure, your doctor should be immediately contacted. Avenue Women's Center is not an emergency center.  If you are experiencing severe symptoms, such as bleeding and/or pain, seek immediate medical attention.  Contact your physician, go to an emergency room, or call 911.