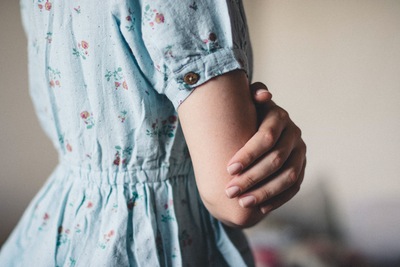 Your co-worker pulls you aside and says, "I need to tell you something!" With fear in her eyes, she begins to explain that she just took a pregnancy test, and it came back positive. You gently give her a hug and tell her, "It will all be okay." Scared and confused, your co-worker begins to bombard you with questions. She exclaims that she knows she HAS to get an abortion. "What about the abortion pill!?" "How does the abortion pill work?" Desperate to help her, you try and think of someone she could talk to, to get her questions answered.
Avenue Women's Center offers services for women in situations just like this one. One of our free services is a pregnancy consultation. By sitting down with one of our caring and compassionate client advocates, we offer a safe and confidential environment where she can ask all her questions, and we will walk with her through her next steps. Please contact us today!
One of the main questions many women have when looking into the abortion pill is "How does the abortion pill work?" When looking into any type of medical process, it is always important to first get all of the information. The abortion pill is an abortive option that is FDA approved up until a woman is 10 weeks along (70 days) in her pregnancy. The abortion pill works in a few different steps.
The first action is that it will stop the pregnancy from growing. Generally, after taking the first set of pills, the embryo detaches from the uterine wall, which stops further growth of the pregnancy.
The second action takes place after the second set of pills is taken. These pills cause the expulsion, or removal, of the pregnancy. During this step, women may experience bleeding and cramping that can last anywhere from 7-15 days.
After these two steps have been completed, there is typically a final consultation with a doctor to make sure the abortion pill thoroughly removed the contents of the uterus.
Being in a situation that is foreign to us can be both scary and confusing. We might experience question after question running through our minds, and all we want are answers. An unexpected pregnancy can feel frightening but it doesn't have to be something you go through alone. Here at Avenue Women's Center, we understand that your situation is unique. We want you to know that our kind and knowledgeable client advocates are here to help answer your questions and walk along side of you. So maybe "How does the abortion pill work?" is just one of many questions you have. That's okay! We want to help.
Contact us by phone, text, email, or chat to schedule your free pregnancy consultation and receive more information about the abortion pill!
The information provided here is general in nature. It is not a substitute for a consultation with a medical professional. Please discuss your personal medical decisions with your doctor. If you have already taken the abortion pill and have questions or concerns, immediately contact your abortion provider or call 911.
The information provided here is general in nature.  It is not a substitute for a consultation with a medical professional. Before any medical procedure, it is imperative that you discuss your personal medical history, risks, and concerns with your doctor. If you have questions during or after a procedure, your doctor should be immediately contacted. Avenue Women's Center is not an emergency center.  If you are experiencing severe symptoms, such as bleeding and/or pain, seek immediate medical attention.  Contact your physician, go to an emergency room, or call 911.