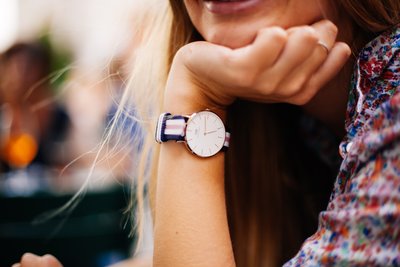 "How early can you get an abortion?" If you're asking this question, it's likely because you've just found out you're pregnant, and this is a time when you do not want to be. It may be you're thinking, "I want this to be over as soon as possible."
At Avenue Women's Center, we understand an unplanned pregnancy is a serious concern. We want to assist you as soon as possible. Please contact us for a free consultation with one of our confidential, non-judgmental staff members today.
General Information regarding "How early can you get an abortion?":
An earlier abortion is generally considered easier and safer than a late abortion.
According to the U.S. Centers for Disease Control, most abortions are performed at or before the 13th week of pregnancy (measured from the last menstrual period).*
Abortion doctors and clinics vary on how soon you can get a first-trimester abortion.
A medication abortion using the "abortion pill" can be done up to the 10th week of pregnancy.
The Key Question:
Exactly how many weeks pregnant are you? In making an abortion decision, it's necessary to have an accurate dating of your pregnancy. The use of tools such as a "pregnancy calculator" can only provide an estimate. The best way to determine the exact timing of your pregnancy is with ultrasound.
Another Consideration:
Is it possible you might not need an abortion? Although you may find a clinic that would provide the abortion pill as early as four weeks, another important question about timing should also be addressed. One in five or six pregnancies ends naturally in miscarriage. An ultrasound may indicate whether this seems to be happening in your pregnancy – even if you are not yet experiencing symptoms – and this knowledge can impact your abortion decision. When a pregnancy will end naturally on its own, most women choose not to go through the procedure and the expense of an abortion.
One way Avenue Women's Center Can Help:
We provide free limited ultrasounds. Six weeks is the earliest sonographers can determine whether a pregnancy appears to be ending naturally. For that reason, we recommend you wait until at least six weeks so you will have that information as part of your decision process.
If your question is "How early can you get an abortion?" we hope this has been helpful. We are here if you want to discuss exactly how far along you are, or if you want answers to other questions about pregnancy and abortion. Avenue Women's Center has five locations in the Chicagoland area: Elmhurst, Glen Ellyn / Lombard, Naperville, West Chicago and Wood Dale, Illinois. We welcome your call.
*http://www.cdc.gov/Reproductivehealth/Data_Stats/index.htm
The information provided here is general in nature.  It is not a substitute for a consultation with a medical professional. Before any medical procedure, it is imperative that you discuss your personal medical history, risks, and concerns with your doctor. If you have questions during or after a procedure, your doctor should be immediately contacted. Avenue Women's Center is not an emergency center.  If you are experiencing severe symptoms, such as bleeding and/or pain, seek immediate medical attention.  Contact your physician, go to an emergency room, or call 911.