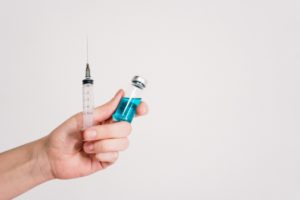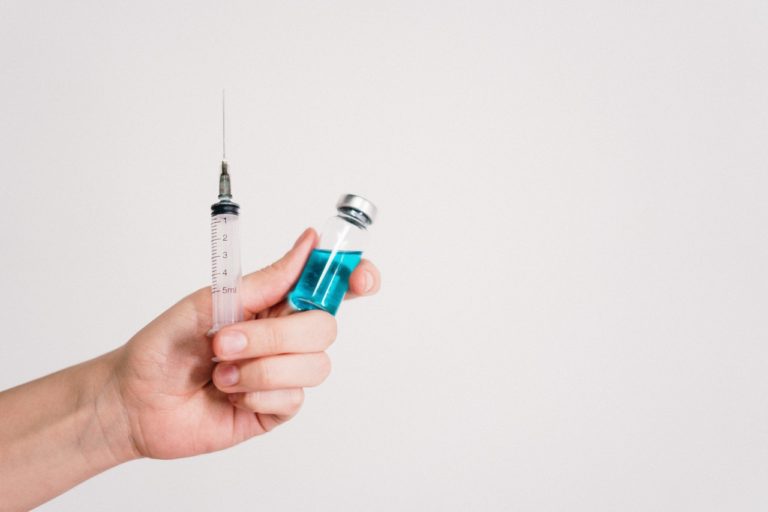 Instead of the pill or barrier birth control methods, some women prefer an injectable contraceptive known as Depo-Provera. The Depo-Provera injection is typically an effective method of pregnancy prevention. But, you may still have questions about how it works and what some common side effects may be. If you're considering having the Depo-Provera shot, learning more about how it can prevent unexpected pregnancies can help you see if this is the right birth control option for you.
Do you have questions about how Depo-Provera works, and whether or not there's still a chance you'll become pregnant if you use it? With six locations in the Chicagoland area, Avenue Women's Center is the first step for anyone who is concerned about an unexpected pregnancy. Our free, medical-grade pregnancy tests are accurate just ten days after possible conception.  In addition, our expert staff can provide you with accurate information about pregnancy options and prevention methods.
Contact us today to schedule a free appointment to receive free information and discuss pregnancy-related concerns!
What Is the Depo-Provera Shot?
This method of contraception for women often comes in the form of a shot. Similar to progesterone, the manmade hormone found within the injection is medroxyprogesterone, and the shot may be given to you in the arm or rear.
Working on your pituitary gland, the hormone causes your ovaries to stop releasing eggs. This is meant to prevent an unexpected pregnancy from occurring. Depo-Provera may also alter the lining of your uterus, as well as the mucus in your cervix, in order to inhibit the sperm's ability to reach any released eggs.
How Long Does It Work?
Typically, if you get the shot within the first 5 days of your menstrual period, Depo-Provera will begin to immediately work as birth control. The general consensus is that the injection will continue to operate as a contraceptive for up to 12 to 14 weeks, with women who use it often being required to get it every 12 weeks in order to be fully protected.
If used correctly, the Depo-Provera shot can be 99% effective in preventing an unexpected pregnancy.
Will I Get Pregnant If I Stop Using Depo-Provera?
For some women, it can take up to a year or two to conceive after they stop using Depo-Provera as birth control. But it's not certain if this timeframe is connected to how long you had been receiving the injections. But there are women who have reported becoming pregnant as soon as 3 to 4 months after their last shot.
Is the Depo-Provera Shot for Everyone?
A physical examination will likely be required before your first Depo-Provera shot, as this is a hormonal birth control method. Your doctor may be cautious about giving you the shot if you have unexplained virginal bleeding, liver disease, breast cancer, or blood clots. You may also not be eligible for the Depo-Provera injection if you have a history of diabetes, depression, heart attacks or strokes, Osteoporosis, or at least a high risk for it.
What Are the Side Effects?
Side effects may include:
Headaches
Nervousness
Depression
Dizziness
Acne
Changes in appetite
Weight gain
Unwanted facial or body hair
Belly pain
Fatigue
A commonly reported side effect is a change to the menstrual cycle. There may even be irregular bleeding or spotting. Some women report that after a year of use, about 50% stop getting their periods. However, there is a chance it may come back if you were to stop taking the shots.
Women who stop taking the shot can experience some confusion regarding fertility or potential pregnancy conception due to a lack of menstruation.  If you are concerned about an unexpected pregnancy, it can be difficult to discern when possible conception may have occurred if you recently stopped taking the shot and your periods have not yet returned. 
Some of the risks associated with long-term Depo-Provera shots may be a loss of bone mineral density. If you've been taking the shot for longer than 2 years, you may want to ask your doctor if you're at risk for osteoporosis.
It should be noted that Depo-Provera typically does not offer protection against sexually transmitted diseases (STDs), so in addition to the injection, a condom can be used to protect against some forms of infections.
Will I Benefit from Using Depo-Provera?
One benefit of using Depo-Provera is not having to remember to take a pill every day. But there are still certain risks and side effects you may want to assess before you decide on this. If any questions or concerns about potential complications should arise, please do not hesitate to contact a doctor or a pregnancy consultant.
In making any considerations regarding contraceptive methods, it's important to gather more information and discuss these options with your partner, spiritual leader, or a medical professional.
Do you have questions about Depo-Provera and a possible unexpected pregnancy? Chicagoland women turn to Avenue Women's Center for accurate pregnancy tests and reliable support. Find out more information today regarding a possible pregnancy or pregnancy prevention methods.
Call, chat, email, or text for an appointment right away!
_______________
References:
Reviewed by Patricia Kuenzi, APN-CNP, MSN, ANP, PNP.
The information provided here is general in nature.  It is not a substitute for a consultation with a medical professional. Before any medical procedure, it is imperative that you discuss your personal medical history, risks, and concerns with your doctor. If you have questions during or after a procedure, your doctor should be immediately contacted. Avenue Women's Center is not an emergency center.  If you are experiencing severe symptoms, such as bleeding and/or pain, seek immediate medical attention.  Contact your physician, go to an emergency room, or call 911.