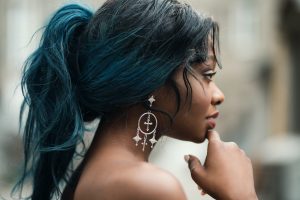 Are you experiencing an unexpected pregnancy, and reflecting on your option of surgical abortion?  Or, are you simply interested in learning more about how it's performed?  If so, this blog is for you!  Your holistic health (physical, mental, emotional…) is a top priority that can be affected by procedures like abortion.  That's why it's important to understand how surgical abortion (or any other medical process) works before choosing it for yourself.  Maybe your greatest need right now is to process all this in a safe environment, with knowledgeable and trustworthy professionals.  There are so many benefits- and no real disadvantages- to considering your options from a well-informed perspective.
Surgical abortion has been a subject of debate across the decades.  However, division over this important matter has seemingly intensified in recent months.  Having a conversation about abortion can feel uncomfortable and intimidating with so many strong opinions expressed through social and political platforms.  Avenue Women's Center creates a confidential and welcoming space to process your unique circumstances and learn about all your pregnancy options- like surgical and medical abortion.  We're a judgment-free zone!
Avenue offers free first-step pregnancy services that are important to have before a surgical abortion.  Learn more about our services!
Surgical Abortion: First Trimester
In the US, the first trimester is the most common time by far for women to seek abortion services.  Many women choose to end the pregnancy with prescribed medications early on, but a procedure called vacuum aspiration (aka suction curettage) may also be accessible.  Vacuum aspiration may be offered up to thirteen weeks into a pregnancy.  The professional performing the procedure will begin by placing a speculum in the woman's vagina to hold it open.  She may receive a numbing medication.  Next, the cervix is typically opened using medication or dilators (rods), and a thin tube is inserted into the uterus through the cervix.  This tube is attached to a suction or vacuum pump, which removes the contents of the uterus.  The pregnancy may also be removed using a sharp tool or suction device called a curette, and this procedure is called a dilation and curettage (D&C).  A curette is used to scrape the wall of the uterus and remove its contents.  A woman may receive pain medication or antibiotics (to help prevent infection).
Surgical Abortion: Second Trimester
An abortion performed after thirteen weeks of pregnancy is a second trimester abortion.  Surgical abortion is the most common method of ending a pregnancy at this stage.  The professional performing the procedure will open the woman's cervix using medication or rods, and a trip to the provider's office may be needed the day before.  The rods will be taken out the day of the abortion, but the cervix may need to be opened more.  A suction device and other tools may be used to remove the pregnancy from the uterus (called "dilation and evacuation," or "D&E").    A health care professional may prescribe anesthesia, medications, and/or antibiotics (to help prevent infection).  A medication abortion, called a second-trimester induction abortion, may also be available during this stage of pregnancy.  This process usually takes twelve to twenty-four hours and is completed at a hospital or clinic.  A D&E abortion is more common than an induction abortion in the second trimester.
Surgical Abortion: Late-Term
A "dilation and extraction (D&X)" is a method that's sometimes used for a late-term abortion.  This procedure is likely going to involve an experienced, specialized provider.  It's uncommon, and usually occurs when there's a serious medical complication involving the pregnancy and/or the woman.  There may be legal factors involved with every abortion method in the US, especially abortion procedures performed in the later stages of a woman's pregnancy.
*Abortion laws vary significantly by state, and have become increasingly complex following recent events.  Check your state's regulations for more information. 
Abortion is a controversial subject, and it can be challenging to find information that's neutral and accurate.  Our expert staff at Avenue Women's Center is here to help you understand all your options in clear terms, within a private setting, free of judgment or pressure.  If you still have questions about abortion and/or alternative avenues, reach out to us!  We're all about empowering women with reliable information, helpful resources, and caring support.
Schedule an appointment at one of our six limited medical clinics or connect with us virtually!  Walk-ins are welcome!
_______________
References:
Reviewed by Patricia Kuenzi, APN-CNP, MSN, ANP, PNP.
The information provided here is general in nature.  It is not a substitute for a consultation with a medical professional. Before any medical procedure, it is imperative that you discuss your personal medical history, risks, and concerns with your doctor. If you have questions during or after a procedure, your doctor should be immediately contacted. Avenue Women's Center is not an emergency center.  If you are experiencing severe symptoms, such as bleeding and/or pain, seek immediate medical attention.  Contact your physician, go to an emergency room, or call 911.