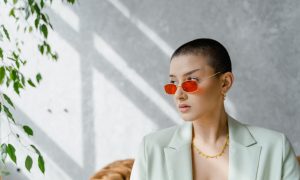 Most people don't enjoy the feeling of being rushed. Sometimes feeling this pressure can lead us to be impatient, say things we don't mean, as well as make mistakes. It can be especially difficult to feel rushed into making a really important decision. Perhaps you find yourself pregnant, whether planned or unexpected, but you're faced, now, with a difficult choice. You might feel as if time is ticking away and you aren't sure how long you can take. You might find yourself wondering: "how long should I think about my pregnancy decision?"
If you're feeling rushed for time as you work towards a pregnancy decision, find everything you need at Avenue Women's Center. Our clean and quiet offices offer a peaceful space to process your decision. Our expert and caring staff provide information, confidential services, and answers to any questions you might have. We hope to help you take the time to breathe and to think without the pressure.
Schedule an appointment with us at an office near you.
Is There a Time Limit to a Pregnancy Decision?
As you ponder your pregnancy decision, perhaps you're worried that there is a time limit. You might be thinking you must decide within twenty-four hours, a few days, or maybe a week or two. While there are certainly some factors to consider, you shouldn't feel pressured by a time limit.
As you think through your pregnancy options it's important to know that some choices are limited by how far along your pregnancy is.
For example, the abortion pill is FDA-approved for the first ten weeks of pregnancy. And the most common types of surgical abortion are typically performed up to thirteen weeks of pregnancy. Depending on your state regulations, a less common, later-term surgical abortion may be completed up to twenty-four weeks of pregnancy. It's important to check the laws of your individual state to see what options are available to you.
It is also important to consider how far along you are in your pregnancy as you weigh these options. Confirming your pregnancy's viability and age will provide you with vital information as you think through your pregnancy decision. You may also find it helpful to know that there are other pregnancy options available to you if you'd like to take more time to consider which decision to make.
Dealing With Outside Pressure
Perhaps the pressure you're facing isn't merely based on what's available when but based on other circumstances. Maybe your life is busy right now or your relationship isn't in the best shape or place. Facing mounting difficulties or stressors along with an unexpected pregnancy isn't easy. And dealing with somebody else's opinions or pushing doesn't help. In situations like these, it's important to remember that you have the power to give yourself space and make decisions for your own life and body.
How Long is Too Long?
You might be wondering if there's an exact timeline you should follow when it comes to making a pregnancy decision. The short answer: there isn't. Maybe this gives you some mixed feelings, but it's important to recognize that's okay. What's crucial is taking the time that you need to feel empowered and confident in your decision. If you have doubts, questions, or concerns, it's important to discuss those with somebody. Having a serious conversation with your doctor or other professional like a pregnancy consultant could help you feel more at ease as you move forward.
Making a pregnancy decision isn't easy. There is so much to consider as you weigh your options. But you don't have to do any of this alone! At Avenue Women's Center, our consultants can meet with you and help you process your news and options. We also offer free limited medical services such as pregnancy tests and ultrasounds to equip you with the information you need for your next step.
Reach out today to learn how we can support you during this time!
The information provided here is general in nature.  It is not a substitute for a consultation with a medical professional. Before any medical procedure, it is imperative that you discuss your personal medical history, risks, and concerns with your doctor. If you have questions during or after a procedure, your doctor should be immediately contacted. Avenue Women's Center is not an emergency center.  If you are experiencing severe symptoms, such as bleeding and/or pain, seek immediate medical attention.  Contact your physician, go to an emergency room, or call 911.