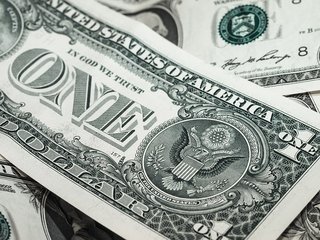 If you're pregnant and it's not the right time, you may be wondering, "how much does an abortion cost?" There is not one set price for an abortion; rather, it depends on the type of abortion a woman is having and where it takes place.
Avenue Women's Center is a limited medical clinic providing services and information for women in the Chicagoland area facing an unexpected pregnancy. We offer free and confidential services including medical-grade pregnancy tests & options consultations. Find out more information regarding your pregnancy options, including abortion information, by contacting us today.
The further along a woman is in her pregnancy, the procedure to terminate is more complicated and can have a higher risk of side effects. Because of these factors, the cost of an abortion generally increases with the length of the pregnancy.
According to the Guttmacher Institute, a medication abortion (i.e, the pill) can be administered up to 10 weeks in the pregnancy and generally costs between $300-$800, with an average cost around $483.
An aspiration procedure (which requires the woman coming into the clinic and having the abortion performed onsite) can be used up to 12 weeks in the pregnancy, and prices range from $300-$950, with an average cost at $470.
A surgical abortion becomes more complicated after 12 weeks. From 12-16 weeks, abortion costs can average about $800. After that, prices jump significantly. From weeks 16 on, abortions can cost anywhere from $800 to over $3,000.
Some abortion providers offer discounted abortions, based on your income or insurance. Not all insurance plans cover abortions.
If you have any questions about the services we offer or want to know more about how much does an abortion cost or what is involved in the procedures, call or text Avenue Women's Center today! As a non-profit limited women's medical clinic, we have trained staff ready to answer your questions in a friendly, nonjudgmental environment.
The information provided here is general in nature.  It is not a substitute for a consultation with a medical professional. Before any medical procedure, it is imperative that you discuss your personal medical history, risks, and concerns with your doctor. If you have questions during or after a procedure, your doctor should be immediately contacted. Avenue Women's Center is not an emergency center.  If you are experiencing severe symptoms, such as bleeding and/or pain, seek immediate medical attention.  Contact your physician, go to an emergency room, or call 911.