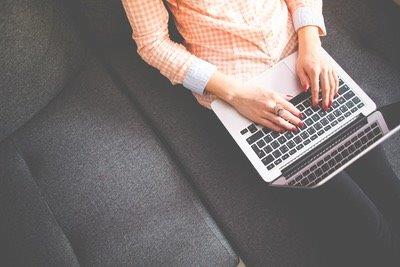 If you have just discovered you are pregnant – or if you think you might be – and this was not your plan for this time in your life, you may be wondering, "How much does an abortion cost?" It seems like a relatively simple question. Unfortunately, there's not a clear, straightforward answer that will apply to every situation. As with many consumer products or services, there are variables that will impact the cost of this service.
Avenue Women's Center is a resource for your first steps, including additional information regarding abortion procedures and options. Learning more can help you determine the course of action that's right for you. Avenue has been supporting women of all ages and in all circumstances as they work through the challenges of an unplanned pregnancy for the past 40 years. We are here for you. Contact us today for an appointment with one of our expert pregnancy consultants. We will listen to your questions, concerns, and challenges, while reponding with knowledgeable, nonjudgmental, compassionate care.
How Much Does an Abortion Cost?
There are many variables that factor into how much an abortion costs. Here are a few:
Type of Abortion
What type of abortion are you thinking about? There are two types of abortion – medical and surgical abortion.
The price for a medical abortion, which utilizes RU-486, the "abortion pill," can often range from $300 to as much as $800. Medical abortion is an option only up to ten weeks of the pregnancy.
For a first trimester surgical abortion, the price can often vary from about $300 to $1,200.
Gestational Age
How far along is the pregnancy? Generally speaking, the further along the pregnancy is, the risks are greater and the cost is higher. Into the second trimester of the pregnancy, the cost can increase week by week. The Guttmacher Institute reports that an abortion at twenty weeks has an average cost of around $1,500.
Your Location
Where do you live? The cost of an abortion can vary significantly from one part of the country to another.
Type of Abortion Facility
Where will the abortion be done? An abortion in a doctor's office or hospital may cost more than one performed at an abortion clinic.
Specifics of Abortion Procedure
There may be additional costs or discounts. For example, some type of sedation or anesthesia, pain medication or antibiotics, blood tests, or lab work. Insurance may play a role in the total cost of the abortion. Check with your insurance coverage and local state laws.
Next Steps with an Abortion Decision
As you explore these variables and other questions you may have about your abortion options, we hope Avenue Women's Center can be of assistance to you.
Confirm Your Pregnancy
Are you not certain you're pregnant and need to know for sure? Avenue Women's Center offers to everyone a free, medical-grade pregnancy test, over 99% accurate just ten days after the possible time of conception.
Abortion Information & Consultation
What is involved with different abortion procedures? Are there risks or advantages involved with each that you would want to consider as you make your decision? A free, private consultation at Avenue Women's Center provides space to gather information without pressure.
Ultrasound Appointment
With the ten-week limit on medical abortion, how can you know if you are still early enough? An ultrasound is required to determine this. As a limited medical clinic, Avenue Women's Center may be able to provide a free ultrasound to answer this question and to address other possible aspects of the pregnancy.
As you research the many questions surrounding abortion, we suspect "How much does an abortion cost?" is just one thing for you to figure out. The path ahead of you is not an easy one. Yet you don't need to make this journey alone. Please connect with us by phone, text, email, or chat to find out about our DuPage County locations and which will be most convenient for you.
We will be honored to serve you.
---
Resources:
Clear Health Costs. (2014, June). How much does an abortion cost? Well, from $0 to $3,275. Retrieved from: https://clearhealthcosts.com/blog/2014/06/much-abortion-cost-draft-theresas/
American Pregnancy Association. (2017, June). Abortion Pill. Retrieved from: http://americanpregnancy.org/unplanned-pregnancy/abortion-pill/
Guttmacher Institute. (2011, December). Second-Trimester Abortions Concentrated Among Certain Groups of Women. Retrieved from: https://www.guttmacher.org/news-release/2011/second-trimester-abortions-concentrated-among-certain-groups-women
The information provided here is general in nature.  It is not a substitute for a consultation with a medical professional. Before any medical procedure, it is imperative that you discuss your personal medical history, risks, and concerns with your doctor. If you have questions during or after a procedure, your doctor should be immediately contacted. Avenue Women's Center is not an emergency center.  If you are experiencing severe symptoms, such as bleeding and/or pain, seek immediate medical attention.  Contact your physician, go to an emergency room, or call 911.