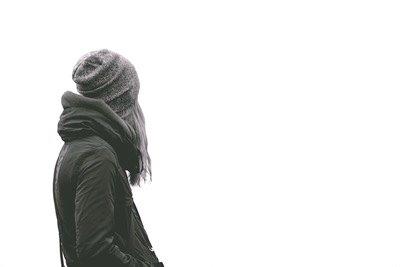 In Part 1 of this topic posted last month, we noted that if you are asking the question: "How early can I find out who the father is?" you are likely in a difficult situation with an unplanned pregnancy. There are a number of scenarios that may have resulted in uncertainty on your part. Perhaps you need to find support for you and your pregnancy, either emotional or financial—or both. Or, maybe it's for custody or participation issues. Perhaps it's simply for peace of mind or closure. It may be that identifying the father will impact your decision about continuing or terminating the pregnancy. Whatever the circumstance, we understand this is a challenging time for you.
Are you looking for a safe and caring place to help you get through this chapter in your life? Avenue Women's Center is here as your first step resource for unintended pregnancy. Our service is private, confidential, and nonjudgmental. Our experienced and compassionate pregnancy consultants are ready to walk with you as you gather the answers you need. Please contact us and allow us to serve you.
How Soon Can I Find Out Who the Father Is? 
In our earlier article, we shared that the American Pregnancy Association says that due dates are not an accurate tool for determining conception. Instead, they encourage paternity testing during the pregnancy or after the baby is born.
Although it's possible to estimate the time of conception based on the woman's menstrual and ovulation cycles or by ultrasound, for conclusive paternity determinations, DNA testing is required. DNA testing can be either pre-or post-natal. For prenatal testing, the procedures may be non-invasive or invasive. Here are some of the options for prenatal testing:
Prenatal Paternity Testing
When you need to know who the father is before birth, you have options for the procedure.
Non-Invasive Prenatal Paternity (NIPP)
Blood samples from the mother and from the potential father are required. The woman's bloodstream reflects the fetal DNA by this point in the pregnancy because, at this stage, fetal DNA cells are present within the woman's blood. In this way, the fetal DNA can be analyzed to determine whether there is a match with the potential father. This test is identified as non-invasive because it utilizes blood samples only. It is done without cutting the body or putting something into the body of the woman or the fetus.
With this test, when can I find out who the father is? The Non-Invasive Prenatal Paternity (NIPP) test can be performed after the 8th week of pregnancy.
Amniocentesis
This is an invasive test, as the doctor inserts a thin needle into the uterus through the woman's abdomen. A small amount of amniotic fluid is drawn out, and this is analyzed to identify the fetal DNA for comparison to the potential father's. This procedure cannot be done for paternity testing without a doctor's consent.
With this test, when can I find out who the father is? Amniocentesis is usually done between the 14th and 20th weeks of pregnancy.
Chorionic Villus Sampling (CVS)
A doctor's order is needed to utilize this invasive procedure for a paternity test. In the procedure, a thin needle or tube is inserted vaginally through the cervix to extract a sample of chorionic villi. These are small pieces of tissue attached to the uterine wall. Because this tissue and the fetus come from the same fertilized egg, they have the same genetic makeup.
With this test, when can I find out who the father is? Chorionic Villus Sampling (CVS) can be done earlier in the pregnancy than amniocentesis. It may be performed from the 10th to the 13th week.
Both of the invasive procedures, amniocentesis and chorionic villus sampling, carry with them some risk to the woman and to the fetus. You should check with your medical provider for more information about all testing options.
"The American Pregnancy Association recommends using the non-invasive prenatal paternity test or waiting until after birth to test for paternity."
Home Paternity Tests
If you are seeking to identify the paternity of a child for confirmation or peace of mind, a Home Paternity Test may meet your need. A Home Paternity Test Kit can be purchased through many retail stores or even online. For a DIY home paternity test, you will need to send a DNA sample from the potential father and one from the child to a testing lab. This is usually collected with a cheek swab. A home paternity test, however, will not be admissible in court for any legal actions regarding paternity.
What about paternity testing for legal issues?
Because there is no "chain of custody" with a home paternity test, it is not legally admissible in a court of law for financial or parental custody reasons. In a home paternity test, the samples are not supervised or tracked through every aspect of the process. Although they will be sent to a testing lab, there is no verification of the identity of the individuals being tested or when the samples were taken. Samples may also be contaminated during the collection or packaging process. To be legally admissible, samples will be taken by a professional who will verify the identity of the tested individuals by a legal form of ID. The third party will also be responsible for the tamper-resistant, secure packaging of the material and for its safe transmission to the testing lab. The requirements of "chain of custody" must be fulfilled for court-approved paternity test results.
Local lab testing sites which are accredited and approved for legal DNA testing can be found in many communities. Not all laboratories are accredited. If legal admissibility is necessary for your situation, it is recommended that you get legal confirmation of the validity of the resource you plan to utilize for your testing.
How much does paternity testing cost?
As with most services, there is a wide price range for paternity testing. Cost depends on your needs, the type of test you are seeking, and the specific method or provider you use. In our informal research, we have seen prices ranging from $400 to $2000. Prenatal paternity testing is usually more expensive than other options.
Determining Paternity: Next Steps
Although neither definitive nor exhaustive, this has surely been a lot of information to absorb. As with most pregnancy issues, the final determinations are up to you. You are facing major decisions. However, you don't need to take this journey alone.
At this point, we know that you may still have important questions:
Exactly how far along is your pregnancy?
How much could be determined from a limited medical ultrasound in your situation?
What are the options for you at this point?
…and more…
As you address the question "how early can I find out who the father is?" and navigate the many other questions you are asking at this time, please contact us by phone, text, email, or chat. Our locations are in Darien, Elmhurst, Glen Ellyn / Lombard, Naperville, West Chicago, and Wood Dale, Illinois. At any of these locations – or over the phone – we're waiting to help you.
---
Resources:
American Pregnancy Association. (2017, March). Paternity Testing. Retrieved from: http://americanpregnancy.org/prenatal-testing/paternity-testing/
DNA Diagnostics Center. Non-Invasive Prenatal Paternity Test. Retrieved from https://dnacenter.com/dna-paternity-test/non-invasive-prenatal-paternity-test/
Prenatal Genetics Center. Non-Invasive Prenatal Paternity Test on Maternal Blood. Retrieved from http://www.prenatalgeneticscenter.com/services/prenatal-dna-paternity-test/
Identigene. (2017, January). Pros and Cons of a Prenatal Paternity Test. Retrieved from https://dnatesting.com/pros-and-cons-of-a-prenatal-paternity-test/
DNATestingChoice.com. Paternity Testing Reviews for DNA Diagnostics Center. Retrieved from https://dnatestingchoice.com/en-us/paternity-testing/provider/dna-diagnostics-center/193
Identigene. (2017, February). Home Paternity Test vs. Doctor's Office. Retrieved from:
https://dnatesting.com/paternity-testing-at-home-vs-doctors-office/
Walgreens. Home DNA Paternity Testing Kit. Retrieved from: https://www.walgreens.com/q/home+dna+paternity+testing+kit
DNA Diagnostics Center. Frequently Asked Questions. Retrieved from https://dnacenter.com/about-ddc/faq/#q16
Reviewed by Patricia Kuenzi, APN-CNP, MSN, ANP, PNP.
The information provided here is general in nature.  It is not a substitute for a consultation with a medical professional. Before any medical procedure, it is imperative that you discuss your personal medical history, risks, and concerns with your doctor. If you have questions during or after a procedure, your doctor should be immediately contacted. Avenue Women's Center is not an emergency center.  If you are experiencing severe symptoms, such as bleeding and/or pain, seek immediate medical attention.  Contact your physician, go to an emergency room, or call 911.