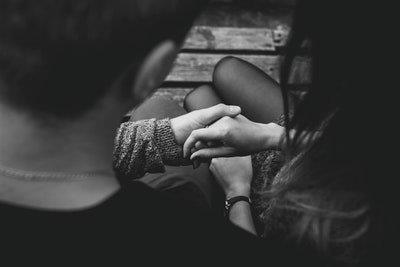 If you are considering an abortion or have recently had an abortion, you may have some questions about when it is "safe" to have sex again following the procedure. How long do you have to wait to have sex after an abortion? Are there different waiting periods for a surgical abortion than the abortion pill (medication abortion)? Along with the physical considerations of sex after an abortion, there also may be some emotional factors to take into account.
Avenue Women's Center is a limited medical clinic providing information regarding all pregnancy options, including abortion. If you are considering having an abortion and wondering about how soon you can have sex afterwards, contact us for a free consultation. Our expert staff will provide you with information on abortion options and potential risks. Contact us for an appointment at one of our five locations in Elmhurst, Glen Ellyn / Lombard, Naperville, West Chicago, or Wood Dale, Illinois.
When Is it Safe to Have Sex Following an Abortion?
Regardless of which abortion procedure you've had, you should be provided with a list of at-home care instructions and emergency contacts in case any issues arise. Each woman's recovery time varies, and it's best to give yourself ample healing time before resuming sexual activities. You will want to pay attention to your body, rest as needed, and follow the post-procedure care and recovery recommendations.
It is normal to experience some bleeding and cramping following an abortion procedure. However, these side effects can last anywhere from a few days to two weeks, and may cause discomfort during and after sexual activity. Whether a surgical or a medication abortion, "Doctors officially recommend waiting two weeks after an abortion to have sex."* This is especially true if you've had a surgical abortion, since there is an added risk of infection. Any post-abortion symptoms, whether severe or not, can pose physical risks if sexual activity is resumed too soon after an abortion. You should contact your doctor immediately if you experience more severe symptoms (see Possible Complications below).
Another consideration before re-engaging in sexual activity is the possibility of pregnancy. Ovulation can occur shortly after an abortion, even if you haven't started your period yet. It is recommended that you give your body time to fully recover, and that you talk with a doctor regarding any particular concerns you may have prior to having sex.
What Are Some Possible Complications Following an Abortion?
As with any medical procedure or treatment, possible complications can occur. The after-care instructions provided to you by the clinic or doctor performing the abortion should include a detailed list of signs and symptoms. Seek medical attention immediately if you experience any of the following symptoms: severe bleeding, severe vomiting, fever, general body and muscle aches, severe abdominal pain, foul-smelling discharge, among others.
Last, but certainly not least, in addition to the physical impacts involved with sex after an abortion, there may also be some emotional effects to process. Some women feel a sense of relief following an abortion, while others might experience feelings such as sadness, anxiety, or anger. These emotions have an impact on a woman's own well-being, as well as her relationship with her partner. You should never feel obligated to resume sexual activity before you are emotionally ready. Talk with your partner about any emotional effects you're experiencing to help them understand the potential impacts on your sexual relationship.
If you are wondering "How Soon After an Abortion Can I Have Sex?" but haven't had an abortion yet, let Avenue Women's Center be your first step. Receive helpful abortion information at one of our five DuPage County centers, at no cost to you. Our caring client advocates are able to answer questions and address your unique concerns. Call, chat, email, or text for a free appointment right away!
---
References:
The American College of Obstetricians and Gynecologists (ACOG). (2015, May). Frequently Asked Questions, Special Procedures, Induced Abortion. Retrieved from: http://acog.org/Patients/FAQs/Induced-Abortion#after.
Guttmacher Institute. (2017What You Should Know About Pregnancy After Abortion. rieved from: https://www.guttmacher.org/fact-sheet/induced-abortion-united-states.
Healthline. (2018, August). Abortion—Before, During, and After an Abortion: When to Call a Doctor. tps://www.healthline.com/health/womens-health/pregnancy-after-abortion.
WebMD. (2014, June). Abortion—Before, During, and After an Abortion: When to Call a Doctor.
Women's Health. Mackenzie, Macaela. (2018, January). What You Need To Know About Having Sex After An Abortion. Retrieved from: https://www.womenshealthmag.com/sex-and-love/a19994887/sex-after-an-abortion/#sidepanel.
Reviewed by Patricia Kuenzi, APN-CNP, MSN, ANP, PNP.
The information provided here is general in nature.  It is not a substitute for a consultation with a medical professional. Before any medical procedure, it is imperative that you discuss your personal medical history, risks, and concerns with your doctor. If you have questions during or after a procedure, your doctor should be immediately contacted. Avenue Women's Center is not an emergency center.  If you are experiencing severe symptoms, such as bleeding and/or pain, seek immediate medical attention.  Contact your physician, go to an emergency room, or call 911.