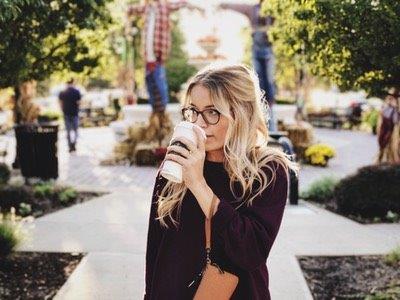 At Avenue Women's Center we come in contact with many women who have concerns about becoming pregnant after an abortion. This can be a very uneasy feeling, to say the least.
If you are concerned that you might be pregnant again after abortion, please contact us. Our free pregnancy tests are provided in a supportive and caring atmosphere. With locations in Elmhurst, Glen Ellyn / Lombard, Naperville, and Wood Dale, Illinois, we are here for you.
How Soon Could I Get Pregnant After an Abortion?
It is possible for some women to become pregnant even if they are still having active bleeding from the abortion because a woman can ovulate at any time. Most women are fertile again within just a few weeks following an abortion. It is for this reason that the American College of Obstetricians and Gynecologists recommends that following abortions, all women receive counsel regarding their options for avoiding unintended future pregnancies.
Does a Positive Test Mean I'm Pregnant?
It may be difficult to tell if you become pregnant again soon after an abortion, because a pregnancy test can remain positive for over a month after an abortion. If a sensitive home pregnancy test reads as positive within those early weeks, it does not necessary mean that the woman is facing another pregnancy. Consulting her medical professional regarding her unique situation and concerns is appropriate.
What if I am Pregnant Again?
Each woman who faces a repeat unintended pregnancy reacts differently. Shock, shame, and anger are often in the mix of emotions. If you are experiencing those feelings, our hearts go out to you. We understand that this is probably not where you wanted to find yourself today.
You should know that you're not alone. The CDC reported that in 2010, 45% of women having abortions had already experienced at least one other abortion. Facing more than one unplanned pregnancy is a common experience for American women.
Having said that, we don't want to assume you will choose to have another abortion. Each new pregnancy requires its own new pregnancy decision. Many women have concerns about carrying a pregnancy after an abortion. Often they discover that if their uterus was able to conceive, then it is also able to carry the pregnancy. We hope you will feel confident to ask your doctor whatever questions you may have regarding your pregnancy. It is your right to be informed, and have all you need in order to make the best decision possible in this new situation.
If you live in Chicagoland, we are available to support you as you address your concerns and navigate this challenging time. You will find that our pregnancy consultants are well informed, deeply caring, and here to help you. Free private consultations are available. To learn more or schedule an appointment, please reach out to us today.
---
References:
American College of Obstetricians and Gynecologists. (2015, May). Induced Abortion. Retrieved from: http://www.acog.org/Patients/FAQs/Induced-Abortion#control
American College of Obstetricians and Gynecologists. (2009, February). Misoprostol for Postabortion Care. Retrieved from http://www.acog.org/Resources-And-Publications/Committee-Opinions/Committee-on-International-Affairs/Misoprostol-for-Postabortion-Care
Medscape. (2016, February). Elective Abortion Follow-up. Retrieved from: http://emedicine.medscape.com/article/252560-followup
Centers for Disease Control and Prevention. (2013, November). Abortion Surveillance — United States, 2010. Retrieved from: https://www.cdc.gov/mmwr/preview/mmwrhtml/ss6208a1.htm
Reviewed by Patricia Kuenzi, APN-CNP, MSN, ANP, PNP.
The information provided here is general in nature.  It is not a substitute for a consultation with a medical professional. Before any medical procedure, it is imperative that you discuss your personal medical history, risks, and concerns with your doctor. If you have questions during or after a procedure, your doctor should be immediately contacted. Avenue Women's Center is not an emergency center.  If you are experiencing severe symptoms, such as bleeding and/or pain, seek immediate medical attention.  Contact your physician, go to an emergency room, or call 911.