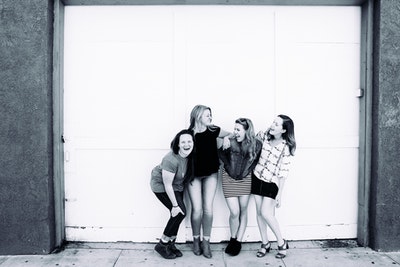 Peer pressure isn't just something for middle school or high school. We can feel pressured by others in our lives, regardless of our age. This is especially true if we are trying not to disappoint someone we love. How do we stand up to pressure when it's coming from someone we really care about and the decision we're making is regarding an unplanned pregnancy?
Avenue Women's Center is a women's limited medical clinic providing services, information and support for those facing unplanned pregnancy. We have helped thousands of women navigate a pregnancy decision over the past 37 years. Contact us for a free pregnancy consultation and begin your journey today.
What happens when those we care about are pressuring us to make a certain decision (intentionally or not)? How do we stand up against that pressure, especially in the midst of an unplanned pregnancy? Here are some helpful tips on how to resist.
Know what YOU want. It's easy to accept the opinions of others, especially those we love, and allow those opinions to shape our own. While listening to their opinion, also take some time to step aside and think about what you want to do. Assess your thoughts, feelings, emotions, and beliefs. Begin to formulate and solidify your own opinion for what you would like to do going forward.
Get some outside perspective. It's hard in the midst of a relationship to see what others see from the outside. Just as you need to figure out what you want, it's also helpful to bounce things off of someone who is not directly involved. Reach out to a third party that you trust such as a therapist, school counselor, or in regards to pregnancy, a pregnancy resource center like Avenue Women's Center. We have been assisting women through the ins and outs of pregnancy decisions for over three decades. Our caring client advocates have a unique expertise and offer nonjudgmental support through a free pregnancy consultation.
Share your perspective. After you've had some time to think and figure out what you'd like to do, share your thoughts with your loved one. It starts with opening up about what you want and where you are coming from. Be honest. Most importantly, don't have this conversation over text or email. Take time to dialogue and talk about it one on one.
Hear their perspective. Maybe your loved one told you what they want you to do, but never shared WHY. Hear more of where they are coming from and what is influencing their opinion. Take time to listen.
Remember that ultimately it is YOUR decision. No one can decide but you. You can listen to others. You can wrestle it out. BUT at the end of the day, you are the one signing on the dotted line. Pregnancy impacts others, but it impacts you first. You need to come to a point where you can make your own decision and move forward with it.
Regardless of our age or stage of life, we want to please those we love. It can be difficult to stand up to pressure from those closest to us. How do we resist pressure in the midst of a pregnancy decision? We hope these tips have been helpful. Also, remember, that you don't have to navigate this alone. Avenue Women's Center is here. We understand every woman's situation is unique and provide services, information and support tailored to you. Call, chat, email, or text us for an appointment today.
The information provided here is general in nature.  It is not a substitute for a consultation with a medical professional. Before any medical procedure, it is imperative that you discuss your personal medical history, risks, and concerns with your doctor. If you have questions during or after a procedure, your doctor should be immediately contacted. Avenue Women's Center is not an emergency center.  If you are experiencing severe symptoms, such as bleeding and/or pain, seek immediate medical attention.  Contact your physician, go to an emergency room, or call 911.