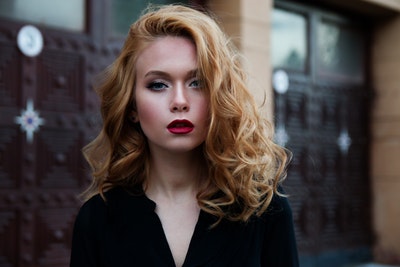 Abortion is often a tough option to consider in an unexpected pregnancy decision. Even if an abortion seems like your only path forward, you might have a lot of lingering personal and individualized questions. Many women wonder about the possible effects an abortion might have on them. How will you feel physically after an abortion? How will you feel emotionally?
Find the answers to your personal questions and concerns about abortion and other pregnancy options at Avenue Women's Center. We are a first-step pregnancy decision center with almost 40 years of experience serving women in the Chicagoland area. We understand that each pregnancy situation is unique, and we care about providing nonjudgmental and accurate information about your options, including abortion. Call, text, chat, or email us today for your free pregnancy consultation with one of our expert client advocates!
How Will I Feel Physically After an Abortion?
Whether considering a surgical abortion or a medical abortion (the abortion pill), you might be curious about how you'll physically feel afterwards. Similar to any medical procedure, there are potential physical risks and side effects of abortion. Your health history, your current health, and the age of your pregnancy are just a few factors that can affect how you'll feel physically after an abortion.
Common physical side effects after an abortion may include nausea, vomiting, diarrhea, bleeding, and spotting, which can last from two to four weeks.* These can range from feeling comparable to period symptoms for some women, while others experience them more significantly. Heavier bleeding (more than a normal period), foul-smelling discharge, high fevers, and severe abdominal or back pain are some of the more serious potential risks of abortion that require medical attention.* Although more serious risks and complications are rare, knowing the potential physical effects of abortion can be helpful in making an informed decision.
Each woman's body is different, and the possible physical effects of abortion can vary. Before you decide, learn more about your individual and unique risks from your health care professional or your doctor.
How Will I Feel Emotionally After an Abortion?
Just like with physical side effects, the emotional experience of abortion is different for everyone. Some women feel secure and certain of their abortion decision, even feeling relief that it's over. These same women might later start to feel differently as time passes. Others might feel shame, guilt, depression, anxiety, or a sense of loss after an abortion. Processing these feelings can be challenging, and some may not be able to confront or share what they're experiencing. Whether shared or withheld, these feelings can have lasting emotional effects.
Abortion is a personal decision for every woman, and many health care professionals advise counseling before deciding.  Examining your feelings and thoughts pre-abortion may provide insight into how you could emotionally feel in the aftermath. If you're feeling uncertain about having an abortion, what are some of the reasons? Do your emotions change or conflict as you think ahead in your decision? What are some ways you could handle and cope with these emotions as you decide, as well as afterward?
Avenue Women's Center provides a safe, confidential, and private space to address your unique abortion questions. Each woman receives nonjudgmental and understanding support when they come into any of our five locations in DuPage County. Our compassionate client advocates are experts in your pregnancy options, and they will take the time to listen your personal concerns during a free pregnancy consultation. Contact us today to learn more.
---
References:
American Pregnancy Association. (2016, September). Possible Physical Side Effects After Abortion. Retrieved from: https://americanpregnancy.org/unplanned-pregnancy/abortion-side-effects/.
MedlinePlus®. U.S. National Library of Medicine. (2019, February). Abortion. Retrieved from: https://medlineplus.gov/abortion.html.
Reviewed by Patricia Kuenzi, APN-CNP, MSN, ANP, PNP.
The information provided here is general in nature.  It is not a substitute for a consultation with a medical professional. Before any medical procedure, it is imperative that you discuss your personal medical history, risks, and concerns with your doctor. If you have questions during or after a procedure, your doctor should be immediately contacted. Avenue Women's Center is not an emergency center.  If you are experiencing severe symptoms, such as bleeding and/or pain, seek immediate medical attention.  Contact your physician, go to an emergency room, or call 911.