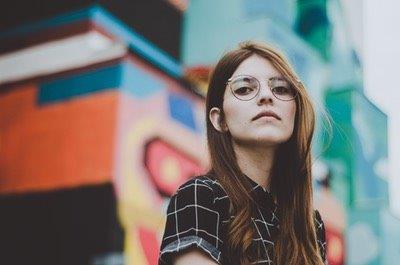 If you've just discovered (or suspect) that you are pregnant, and if this was not your plan at this time, there are undoubtedly many questions racing through your head. Often, one of the first thoughts that comes to a woman's mind is, "I can't afford abortion!"
If you are facing an unintended pregnancy in Chicagoland, perhaps we can help you with our "first step services." For more information, please contact us today.
We at Avenue Women's Center understand that the financial aspect of this dilemma is among the first you may think of. "I can't afford abortion" is one of the statements we hear in the calls we receive, and we know it's a big concern in an unintended pregnancy. At the same time, there are some very important previous steps that shouldn't be overlooked. As a matter of fact, these first steps may have impact on that critical issue of the expense of an abortion.
Here are some things for you to consider as you seek to determine what to do next – and ways in which Avenue Women's Center can help with them.
To begin, are you 100% sure that you are pregnant? An at-home pregnancy test may not be completely reliable. To confirm (or not confirm) the pregnancy, you can receive a free medical-grade pregnancy test at Avenue Women's Center. Our tests are rated over 99.9% accurate, just ten days after the possible time of conception!
What are some other aspects you may want to consider as part of this process?
Explore your personal preferences. If finances were not a concern, if you were in a world where you could do anything you wanted with this decision, what would you want to do?
What are all the options that are before you? Spend the time you need to gather information about the resources available to you.
Is it possible the pregnancy might end on its own? An estimated one in five or six pregnancies end naturally through miscarriage. If this would be the case for you, the expense connected with an abortion could be avoided. An ultrasound can help assess the specific risk of miscarriage with your pregnancy.
We've already mentioned the free pregnancy test. In addition, we offer free private, confidential pregnancy consultations where we will listen without judgment as you explore your immediate and deeper questions. We will provide you with information and support.
For over thirty-five years, Avenue Women's Center has been the first step for women in the Chicagoland area facing unintended pregnancies. If that describes you, and your mind has jumped to worrying that you can't afford abortion, perhaps one of the important first step services we've listed above can help you? As a non-profit, limited women's clinic, we are here to serve women in a caring and compassionate way.
Please call, text or email for an appointment at one of our four DuPage County locations. As you take the first steps in getting through your pregnancy situation, we will be honored come beside you on this challenging journey. Before your mind jumps to worries of the future, we are here for you today. You needn't walk alone.
The information provided here is general in nature.  It is not a substitute for a consultation with a medical professional. Before any medical procedure, it is imperative that you discuss your personal medical history, risks, and concerns with your doctor. If you have questions during or after a procedure, your doctor should be immediately contacted. Avenue Women's Center is not an emergency center.  If you are experiencing severe symptoms, such as bleeding and/or pain, seek immediate medical attention.  Contact your physician, go to an emergency room, or call 911.