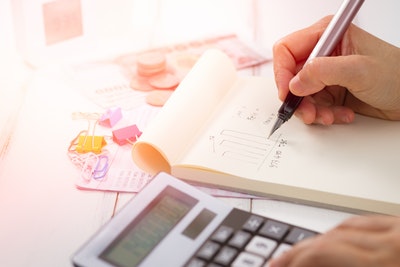 Learning you're pregnant while facing financial hardship can be a significant shock that sends your mind racing into worry. It can be difficult enough to cope with the surprise of an unplanned pregnancy without the added concern of money. You want to make your best pregnancy decision, but financial instability is weighing heavily on your options. It can feel like you're standing before a mountain not sure how you're going to climb it, or if you even can.
You aren't alone in your financial concerns. Avenue Women's Center has helped women in the DuPage County area for more than 30 years. Our compassionate client advocates can help you find local resources and helpful information with a free and confidential pregnancy consultation. Contact us today to find out more about the services and resources we can connect you with as you weigh your pregnancy options.
Maybe you recently lost your job, or you're barely getting by with your current job. Perhaps you're too young to work full-time, or you don't have enough work experience to earn a higher wage. Maybe you can only work part-time as you earn a degree, or you have a condition that limits your ability to earn an income. Whatever your personal financial situation, you might feel like you just don't have the means to be pregnant. How can you possibly afford this pregnancy if you can't afford yourself?
A first step in finding the answer is to understand that your current finances are often a temporary situation. Your job situation could improve over time, or you could find a position with the opportunity for growth. Even if your financial struggles continue, there are various resources within your very own community to help you through tough times. Food pantries, housing help, clothing drives, educational resources, and health care are available for those in need, providing sources of support as you face financial struggles.
Financial hardships often come and go over a lifetime, and what you experience today might not be what's in store for you tomorrow. When weighing your pregnancy options, allow yourself to quiet the noise of your financial concerns. Whichever pregnancy decision you are leaning towards, listen to what you truly think and feel is your best pregnancy option. Don't let a temporary situation decide such a permanent decision as pregnancy. Take money out of the equation for a moment and examine how that affects your pregnancy options.
Facing an unplanned pregnancy can overwhelming when you aren't sure how you're going to afford your options. Whether you plan to continue your pregnancy or not, there are costs involved. Let Avenue Women's Center be a source of nonjudgmental support and learn more about your options in a free pregnancy consultation with one of our caring staff members. Connect with us through a call, chat, text, or email. We all need help at certain times, and there's no shame in seeking it out when needed. Avenue is here to help you with helpful information, services, and resources as you make your best pregnancy decision.
The information provided here is general in nature.  It is not a substitute for a consultation with a medical professional. Before any medical procedure, it is imperative that you discuss your personal medical history, risks, and concerns with your doctor. If you have questions during or after a procedure, your doctor should be immediately contacted. Avenue Women's Center is not an emergency center.  If you are experiencing severe symptoms, such as bleeding and/or pain, seek immediate medical attention.  Contact your physician, go to an emergency room, or call 911.