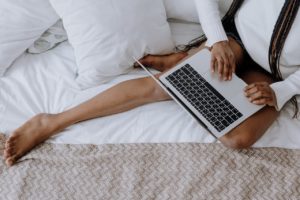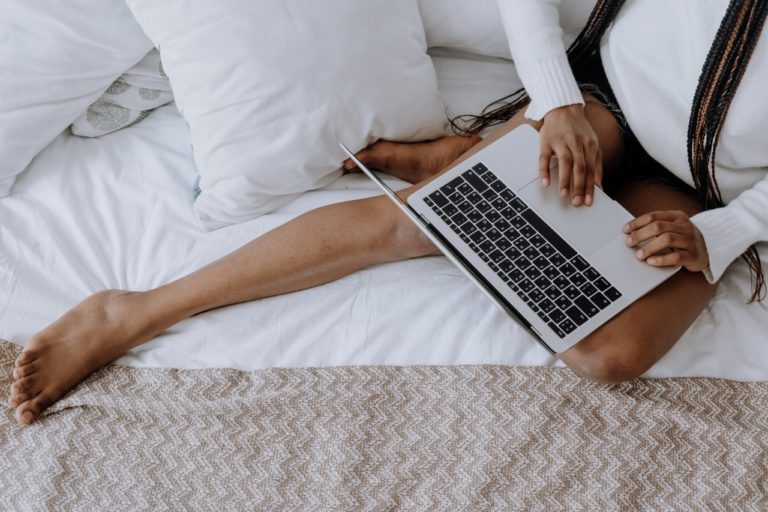 As a teenager, you're likely encountering a lot of change. While the years have slowly started to prepare you for independence, news about an unexpected pregnancy may not have been something you were ready to hear. If you're in this situation, and the thought of parenting seems frightening to you, but you're uncertain between your choices of adoption and abortion, careful research may aid in your decision. With so much information out there about your options, where can you go for help?
If you're struggling to decide between abortion and adoption, taking the time to gather more information can be a great first step. The caring staff at each of the six Avenue Women's Centers in DuPage County can meet with you for a confidential discussion about your unexpected pregnancy options, providing you with the information you need. Our expert pregnancy consultants will answer your questions, listen without judgment, and offer support.
Schedule a free appointment with us today to receive help with understanding your unexpected pregnancy choices!
How Can I Learn More About Abortion?
Understandably, facing an unexpected pregnancy and making a decision about one of your options can be hard. Since you may be under a lot of stress right now, abortion may have crossed your mind as a quick way to resolve the situation. While you may be feeling shocked, angry, scared, and confused, there are usually a few questions you may want to ask about abortion before you commit to this option.
This can seem like a lot to process. Seeking the help of a school counselor, a therapist, or a pregnancy consultant to find answers to your questions can reduce some of the stress that may accompany doing research on your own.
How Much Does an Abortion Cost?
This typically depends on the type of procedure you undergo and how far along you are in your pregnancy. An abortion can be expensive, and how much your parent's insurance covers may vary. This is another thing to consider as well – have you told your parents about the pregnancy yet? No matter your relationship, you may be worried about their reaction to the news. The thought of telling them might make you nervous. Putting complicated feelings into words is often a challenge for anyone who has had to share difficult news. Keeping a big secret hidden can sometimes force us to carry a heavy burden. If you need help talking to your parents, a counselor or a pregnancy consultant can help you feel more equipped or arrange an appointment to meet with you both.
Are There Abortion Risks?
As with any medical procedure, an abortion may come with physical risks. You may want to go over the possible side effects with a healthcare provider or a pregnancy expert. This can give you a better idea of how long your recovery time may take. If it's early in your pregnancy, there may be a chance of risks such as miscarriage or an ectopic pregnancy. Scheduling an ultrasound exam beforehand can alert you to these conditions. By obtaining this information, you'll be able to see if alternative medical treatment is needed. This prevents you from having to schedule an unnecessary abortion for a pregnancy that is likely to end naturally.
You may also want to consider your own personal feelings about abortion and unexpected pregnancy. Some women have reported experiencing grief and regret after the procedure. Talking this decision through with a professional resource is recommended. It can help you gauge what your emotional reaction may be, and what level of follow-up care may be needed afterward.
How Can I Learn More About Adoption?
You may feel hesitant about an adoption decision. While it may be something you've heard about, the process behind it can seem a little confusing. It's okay to feel unsure. You have plenty of time to decide, and adoption is usually a possibility throughout each stage of your pregnancy. While there are many benefits to adoption, it's still a major decision. You may want to reach out to an adoption specialist or a pregnancy consultant before you commit to a choice.
What Happens in an Adoption?
An agency may give you the option of selecting the adoptive parents from a group of pre-screened applicants. They may also ensure you receive forms of financial assistance for your pregnancy and walk you through setting up a hospital plan. If you're confused about adoption laws in your state, the agency can usually answer questions about the revocation period, and what the process of giving adoption consent may look like.
What Are My Options?
Generally, you'll have a choice between open, semi-open, or closed adoption. An agency can supply you with information about what each of these options may look like. If you opt for open or semi-open adoption, then you can talk with the agency about the level of communication you desire to have with your child post-adoption. As a teenager, this may seem like a lot to take in. But having experienced resources at your side to answer your questions can help you through the process.
Are you uncertain about making a choice between abortion and adoption? Avenue Women's Center understands the difficulties of gathering accurate information about your options. That's why we're here to walk you through each choice. We also provide limited ultrasound exams to supply you with relevant details about your pregnancy, including how far along you are and your risks for miscarriage or ectopic pregnancy.  Our private consultations can also help you learn more about your situation and address your individual questions about abortion and adoption.
Reach out today to have your unexpected pregnancy questions answered by our expert staff!
The information provided here is general in nature.  It is not a substitute for a consultation with a medical professional. Before any medical procedure, it is imperative that you discuss your personal medical history, risks, and concerns with your doctor. If you have questions during or after a procedure, your doctor should be immediately contacted. Avenue Women's Center is not an emergency center.  If you are experiencing severe symptoms, such as bleeding and/or pain, seek immediate medical attention.  Contact your physician, go to an emergency room, or call 911.