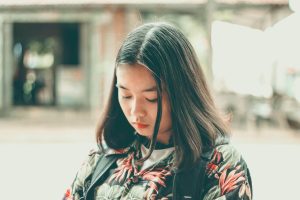 Most painful circumstances in life are unforeseen. Generally, we don't purposefully put ourselves in the way of difficult situations. However, pain always seems to find its way to our front door. Perhaps you've dealt with the unimaginable pain of post-partum depression from a past pregnancy. Now, you find yourself pregnant again. The road you walked was so painful and difficult that you can't imagine the possibility of going through post-partum depression again.
What do you do when you find yourself at a pregnancy crossroads? When the possibility of experiencing the pain of post-partum depression again isn't something you feel you can even consider? Processing these emotions and decisions isn't something you have to do alone. Avenue Women's Center has 40 years of experience walking with women who have gone through similar circumstances as they face an unexpected pregnancy. We would love to offer you support as you tread this path. 
Reach out today to schedule a consultation at one of our six Chicagoland locations!
Finding Support for Difficult Times in Life
With any painful circumstance, it's crucial to make sure you have a solid support system backing you up. If you felt alone during your last pregnancy, it may be time to find better support. Having close, trusted friends or family members who you know are with you in this time can be comforting. You may also find that having a healthcare professional, therapist, or somebody like a pregnancy consultant in your circle can be beneficial. You may want to talk with somebody about what going through post-partum depression was like before, and how you're afraid of it happening again.
What is it You Want in Life?
Taking time to weigh your life goals and dreams is an important step to take. You may feel panicked and think that you have to make a pregnancy decision before it's too late. But we often forget to look at important pieces of information when we feel frightened or pressured. If you dream of having more children one day, is it worth potentially going through post-partum depression again? Do you feel better equipped to handle and heal from this mental health condition? And if you decide on abortion, will there be potential pain from that decision that may be difficult to cope with as well? Regardless of your decision, having close friends and family who you are honest with and who support you is essential.
Gathering Information as You Process
As you take your time to consider your pregnancy options, taking some easy, practical steps forward can be helpful. You may want to confirm your pregnancy with your doctor or take a free medical-grade pregnancy test at a first-step clinic like Avenue. We can also provide free limited ultrasound exams to give you some updated information about your pregnancy's condition.
Remember, you never have to go through this alone. Pregnancy is difficult on its own, but other circumstances can make it even more difficult. Booking an appointment at Avenue and using our free and confidential services can be helpful as you process your situation and make a plan. Our caring consultants would love to sit with you and listen to your fears and hopes.  
Make an appointment today!
The information provided here is general in nature.  It is not a substitute for a consultation with a medical professional. Before any medical procedure, it is imperative that you discuss your personal medical history, risks, and concerns with your doctor. If you have questions during or after a procedure, your doctor should be immediately contacted. Avenue Women's Center is not an emergency center.  If you are experiencing severe symptoms, such as bleeding and/or pain, seek immediate medical attention.  Contact your physician, go to an emergency room, or call 911.