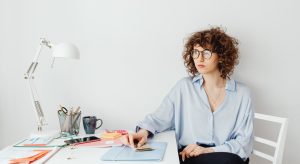 Sometimes people give us their opinion about something in our own life. Maybe we're faced with a big decision and they tell us to rethink our choice because we might regret it later. Sometimes they might be right. Other times, maybe not. Perhaps you've always trusted your gut feelings more than the advice of somebody else. Now, maybe you're facing an unexpected pregnancy and you've been slammed with a flurry of opinions, perspectives, and advice, whether you asked for it or not. Yet, even though people might disagree with you, you know what you want to do.
Are you considering abortion because you don't think you'll regret it? Listening to the opinions of others can be draining. Yet, you want to make sure you're eligible for abortion before you move forward. Avenue Women's Center, as a first-step pregnancy clinic, is equipped to help you gather the right information.
Call, chat, email, or text today to set up your appointment with us!
When Should I Listen to Other Opinions?
Your pregnancy decision is ultimately yours. And maybe you're frustrated by all of the voices out there telling you what they think you should do. There is a time and place for listening to advice, such as what your partner is feeling and thinking. But, it's especially important if it concerns your physical health.
Your Pregnancy Decision and your Health
An important step in your decision-making process is to gather updated and accurate information about this pregnancy. One way to see what kind of abortion you'd be eligible for as well as the viability of your pregnancy is to get an ultrasound exam. This is important information to have and it can be beneficial to have time to think and process through once the exam is over.
Post-Abortion Stress
Maybe you've had an abortion before and that's why you feel you won't regret having another. Or, maybe you've never been pregnant in your life. While post-abortion stress doesn't happen to everybody, abortion has its difficulties and risks just as much as any other pregnancy decision. It's important to recognize that you may experience negative emotions following an abortion such as grief, regret, anxiety, or other difficult feelings.
At the end of the day, nobody else can decide for you. This is your pregnancy and your pregnancy decision to make.
Regret comes in all shapes, sizes, and at the strangest of times. Avenue Women's Center is here for you to process and gather information so you can make a confident pregnancy decision. We want to make sure you know the latest about your pregnancy, so we offer limited free ultrasound exams. All of our expert services and consultations are confidential so you can feel secure.
Reach out to schedule a consultation and ultrasound exam with us!
The information provided here is general in nature.  It is not a substitute for a consultation with a medical professional. Before any medical procedure, it is imperative that you discuss your personal medical history, risks, and concerns with your doctor. If you have questions during or after a procedure, your doctor should be immediately contacted. Avenue Women's Center is not an emergency center.  If you are experiencing severe symptoms, such as bleeding and/or pain, seek immediate medical attention.  Contact your physician, go to an emergency room, or call 911.