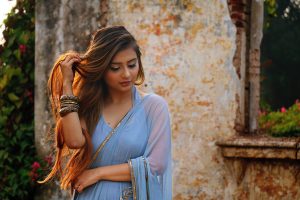 When presented with different options, it might seem like making a choice could be easier. Perhaps one is more appealing or the benefits outweigh the risks. However, what happens when the options before you all seem risky or unpleasant? Maybe the unpleasant options before you are regarding an unexpected pregnancy you're facing. And while maybe you're not wanting to abort, your other options come with difficulties of their own. So, how do you navigate this difficult situation?
Deciding which path to take with your unexpected pregnancy is difficult as it is. But trying to figure out what to do when each path seems painful or complicated can be even more overwhelming. That's where Avenue Women's Center comes in. As a first-step pregnancy center, we're equipped to listen to your concerns. We offer free and private resources and services to help make your decision a bit smoother.
Connect with us today to get started with one of our compassionate pregnancy consultants.
Navigating Your Options With Confidence
Being in an uncertain place regarding your pregnancy can be stressful and anxiety-inducing. It's so crucial during this time to have a broad perspective of your situation, and that can be really difficult! Taking the time to process what your news means to you is a great first step. From there, deeply considering what each pregnancy option could mean to you is important. You may find it helpful to make a list or talk with somebody about your options. If you have questions, fears, or doubts, you may find it best to resolve those before committing to a decision. Knowing what it is you want and knowing that you are capable can be instrumental in being courageous and confident as you move forward!
Creative Problem-Solving for Better Solutions
If you find yourself here, it's most likely because each of your options brings up some sort of risk or issue. These might be small issues that can be resolved quickly or perhaps greater, longer-lasting issues that would take a lot of hard work to get through. If parenting poses a problem, what are some changes or resources you need that could make this a better choice for you? Do you need material goods, shelter, or safety? There are organizations to help you achieve these basic human rights. If you can't even consider adoption because you're worried about how people will react or maybe you're stressed about the process, there are consultants and mediators who can walk you through these difficulties as well.
When Consider Abortion, Pay Attention to Your Feelings
If abortion seems like the choice you have to make, but really don't want to, pay attention to that. It is important to recognize that worry, doubts, or dread you're feeling now, before an abortion procedure, can affect how you'll feel after the procedure as well. Everybody reacts differently to pregnancy and their options, but if you know something will be upsetting, don't brush that off. Instead, talk with somebody about what's going through your head.
We believe no woman should have to walk through this experience on her own. Struggling with difficult situations and feelings isn't easy. Let us be your support as you grapple with your decisions. Our expert consultants can answer your questions as well as help you creatively brainstorm for the situations you're facing.
Let us support you! Schedule a virtual or in-person consultation with us today!
The information provided here is general in nature.  It is not a substitute for a consultation with a medical professional. Before any medical procedure, it is imperative that you discuss your personal medical history, risks, and concerns with your doctor. If you have questions during or after a procedure, your doctor should be immediately contacted. Avenue Women's Center is not an emergency center.  If you are experiencing severe symptoms, such as bleeding and/or pain, seek immediate medical attention.  Contact your physician, go to an emergency room, or call 911.